Stimula for Men is a sexual lubricant designed for convenience and enjoyment.
All too often overlooked in any discussion of sexual activity is the importance of a good lubricant. In fact, many younger couples may argue that Mother Nature provides them with all the natural lubrication they need to make sex comfortable and rewarding. In doing so, however, they deny themselves some of the many benefits that 21st-century lubricants for both men and women can provide.
Among the most popular lubricants designed specifically for males is Stimula for Men, which comes in a tin containing a dozen individual packets of a water-based gel that provides not just lubrication but also helps to prolong and heighten sexual enjoyment.
A companion product, Stimula for Women, also comes in a tin of 12 individual packets designed for convenience and ease of application. The lube should first be warmed in the hands before it is applied to the clitoris and other sensitive parts of the female genitals. Stimula's manufacturer says its lube for women increases sensitivity and helps pave the way for more explosive orgasms.
This article focuses primarily on Stimula's product for men and the many ways in which it can enhance the sexual experience for the men who use it.
1. Combats Premature Ejaculation
While erection problems usually grab the lion's share of publicity when it comes to any discussion of male sexual dysfunction, even more widespread is the problem of premature ejaculation. PE affects roughly 30 percent of men worldwide, according to a study published in a 2006 issue of the "International Journal of Impotence Research." Although definitions of PE vary, it is generally understood to describe a condition in which intravaginal ejaculation occurs in two minutes or less. This compares with a median intravaginal ejaculatory latency time of 7.3 minutes, according to the 2006 study.
Because women naturally take longer to reach orgasm, sex with men suffering from PE leaves them unsatisfied and unfulfilled. Stimula for Men can help to counteract this problem. The water-based lubricant contains a mild desensitizing agent that helps to delay ejaculation, thus prolonging sexual activity and enhancing the experience for both male and female partners.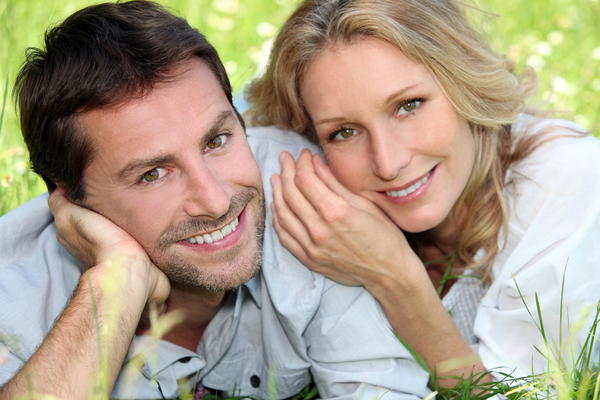 2. Prolongs and Enhances Sexual Intercourse
Even men who have no problems with premature ejaculation may find that sex with Stimula for Men lasts much longer and leads to even greater pleasure for both partners. The lube's desensitizing agent helps all men to increase control over ejaculation, increasing their staying power and the duration of the sexual experience.
3. Is Compatible with Latex Condoms
Stimula for Men's water-based formulation makes it compatible with latex condoms, unlike lubricants that are oil-based. The latter break down and destroy the structure of latex condoms, although they can be used with condoms manufactured of nitrile, polyisoprene, or polyurethane.
Men who suffer from PE find that latex condom use gives them more staying power, so it's important that they use a lubricant that has no negative effects on these condoms.
4. Works Well with Sex Toys
Couples who like to enhance their sexual activity with the use of sex toys, such as vibrators and dildos, need have no fears about the effects of Stimula for Men on such products. Silicone-based lubes break down the physical structure of sex toys that are made with silicone or Cyberskin. The latter is a porous, elastomeric material with a texture similar to human skin. It is used widely in the manufacture of sex toys.
5. Makes Less Mess
Unlike lubricants made with natural or synthetic oils, water-based Stimula for Men leaves no stains on fabrics and is easily washed off after sexual activity is complete. Although not quite as messy as oil-based lubes, silicone lubricants must be washed off with soap and water.
6. Water or Saliva Prolongs Lubricating Effects
Water-based lubricants such as Stimula for Men tend to dry out a bit faster than oil- and silicone-based lubes. However, the lubricating effects of Stimula for Men can be easily extended by adding a bit of saliva or water to the mix. This is preferable to increasing the amount of water-based lubricant that is being used.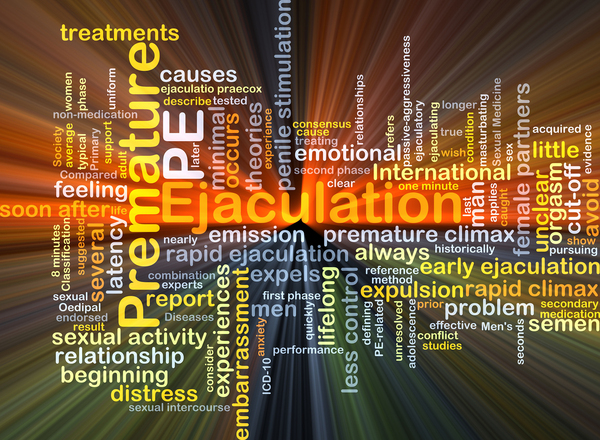 7. Stimula's Effects Are Local
In an attempt to prolong the time it takes to achieve orgasm, men suffering from PE are often prescribed an antidepressant that belongs to a class of drugs known as selective serotonin reuptake inhibitors, or SSRIs. Such medications include fluoxetine (Prozac), paroxetine hydrochloride (Paxil), and sertraline hydrochloride (Zoloft). While these drugs are often effective in treating PE, they have systemic effects that go well beyond the targeted goal of extending the time it takes to reach orgasm. Stimula for Men is applied topically and has no broader effects on the system.
8. No Odor or Unpleasant Taste
Unlike some of the oil- and silicone-based lubricants, Stimula for Men is odorless and has no unpleasant taste. This makes the product ideal for use during oral sex. Its smooth texture reduces friction, thus enhancing sexual pleasure.
9. Reduces Wear and Tear on Working Parts
Sex, particularly long-lasting sex, takes a physical toll on both the male and female genitals. Natural lubrication is great, but it may not be enough to adequately reduce the friction that is a natural part of sexual interaction. Water-based Stimula for Men offers the added lubrication that's needed to make long-lasting sex a pleasurable experience rather than a painful one.
10. Stimula Contains No Glycerin
Unlike the vast majority of water-based lubricants now on the market, Stimula for Men contains no glycerin. Synthetic glycerin is often added to water-based lubes to give them a slightly sweet taste. However, water-based lubes that contain glycerin tend to dry out much more quickly than those without the added glycerin. Moreover, water-based lubes without glycerin are preferable for use with female partners who suffer from recurrent yeast infections.
Stimula for Men, as well as its companion product, Stimula for Women, can be purchased online through eDrugstore.com, which is a member of the Secure Medical family of online drugstores. In addition to the Stimula lubricants, which are available without a prescription, eDrugstore also sells FDA-approved medications to treat erectile dysfunction, hair loss, skin disorders, allergy symptoms, and acid reflux.
If you would like to purchase one of these drugs that requires a prescription, you can get a script from your regular doctor and fax or scan and email it along with your order to eDrugstore.com. If you don't yet have a prescription and would prefer to get it online, eDrugstore.com can arrange a consultation with one of its team of licensed U.S. physicians. To get started, click here to get your prescription medications online.