There is currently a shortage of Shingles vaccine in the U.S. Fortunately an older version of the vaccine is available, and it can offer some protection. If you're an older adult for whom the shingles vaccine is recommended, learn how to protect yourself. 
Pharmacies are dealing with a shortage of the shingles vaccine called Shingrix. The CDC recommends that healthy adults over 50 should be vaccinated against shingles with two doses, taken two to six months apart. Another, less effective shingles vaccine called Zostavax is available and can be a stop-gap measure for high-risk adults. Most people who come down with shingles can get relief (but not a cure) from antiviral medications like Valtrex and acyclovir. These medicines should be taken as soon as possible after symptoms arise for best results.
With a shortage of the most effective vaccine looming, what are the best options to prevent and to treat shingles?
Shingles Vaccine in Short Supply
Doctors and pharmacies are trying to deal with a shortage of the CDC-recommended Shingrix, the vaccine to prevent shingles. There has been an unprecedented demand for the drug, fueled in part by television commercials and the CDC's recommendation that healthy adults over 50 receive the vaccine.
Shingrix is the newer and more effective alternative to Zostavax, which is recommended for ages 60. Studies show, however, that Zostavax is only about 50% effective in the targeted population. Zostavax is given in one dose, while Shingrix, which is more effective, is given in two doses. The CDC recommends Shingrix for adults 50 and up and these are all reasons that the supply is running thin. If you cannot find the Shingrix or the less-effective Zostavax and you get shingles, how can it be treated?
What are Valtrex and Acyclovir
Shingles, or herpes zoster, afflicts one in three people in the U.S. If you had chickenpox in childhood, you are at risk. Shingles are characterized by painful red rashes that can appear across the body. While there are vaccines to prevent a flare-up, it is in short supply. However, if a person is afflicted with shingles, there are medications that can help:
Acyclovir has been an effective treatment for shingles for many years. The medication was first studied when treating HIV/AIDS and it has been proven safe and effective. Acyclovir is administered 48 to 72 hours after the outbreak of shingles in an oral dose taken five times a day for seven to ten days.
Valacyclovir actually appears to be absorbed more quickly in the body, according to scientific studies. That means you can take Valacyclovir less frequently than Acyclovir, which makes it more convenient for the patient. You can take Valacyclovir just three times a day at a lower dose.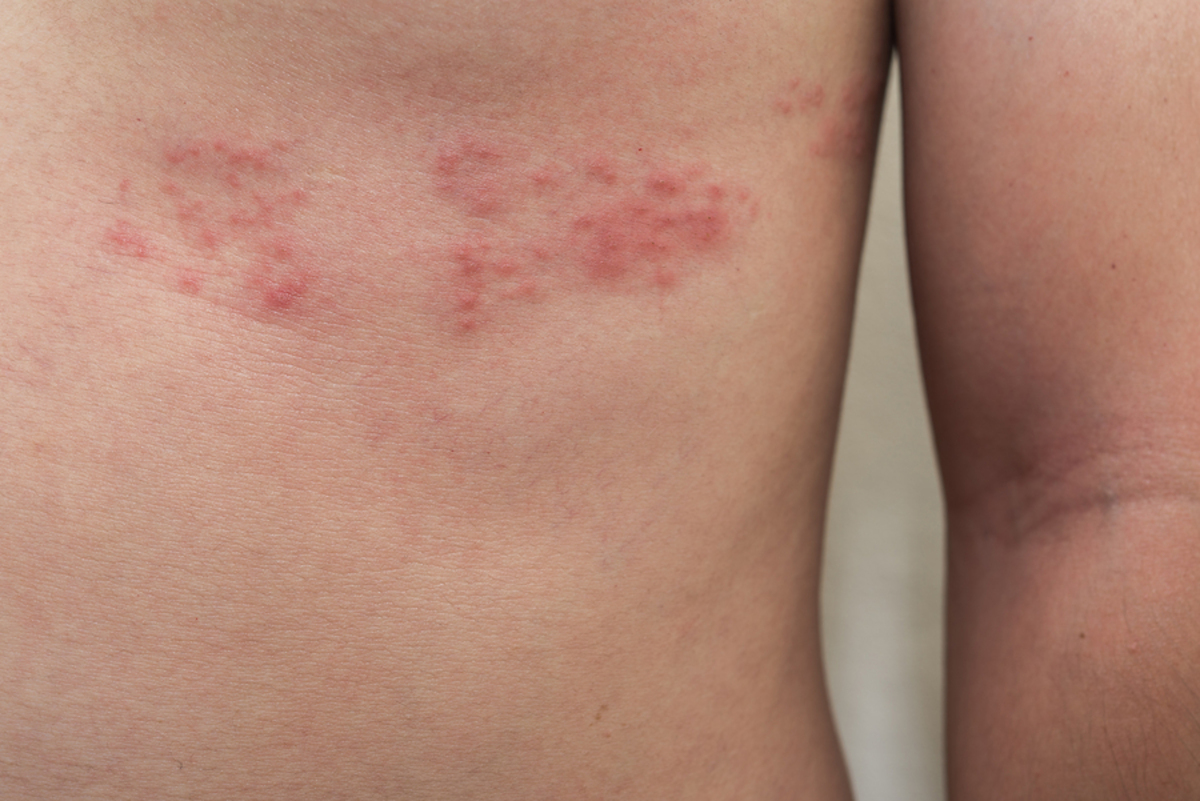 While the CDC has approved preventive treatments to stop the spread of shingles in people over 50 years old, the vaccines are in short supply. Fortunately, there are medications like Acyclovir and Valacyclovir to reduce the painful symptoms of shingles, which is both contagious and highly uncomfortable.
Harvard reports that a healthy lifestyle can also contribute to keeping the older adult shingle-free. They recommend:
Avoiding tobacco products of all kinds.
Eating healthy non-processed foods.
Exercising moderately.
Losing weight.
Getting the recommended nightly dose of sleep.
Minimizing stress.
Drinking alcohol in moderation.
Washing hands frequently to avoid infection.
While these preventative measures are important, it's good to know that if you come down with a shingles outbreak, acyclovir and valacyclovir are available to help with healing. Acquiring acyclovir or valacyclovir doesn't have to be inconvenient for people with herpes or shingles outbreaks. To learn more, visit eDrugstore.com.