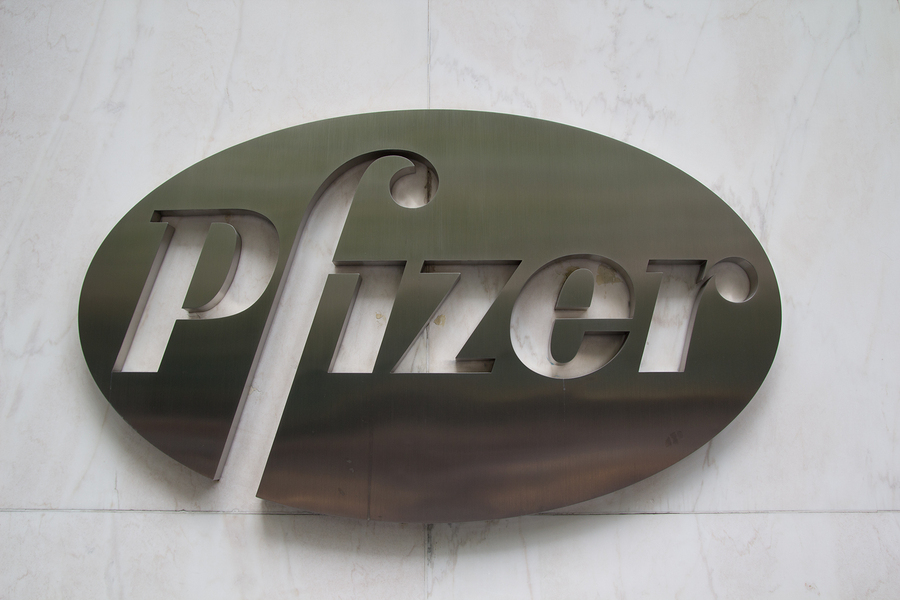 Pfizer, the New York-based maker of FDA-approved Viagra, and Dublin-based Allergan, manufacturers of Botox, have just scrapped one of the largest pharmaceutical mergers ever to be proposed. Worth $160 billion, Pfizer Inc. and Allergan recently announced that they have terminated their proposed record merger following a crackdown by the US government regarding deals made for tax avoidance.
Pfizer and Allergan made separate statements to the public stating that terminating their merger agreement was done by "mutual agreement of the companies".
Why did this occur now? It is timed directly following a recent move by the US Treasury that made 'tax inversion deals' financially less appealing. A provision of the 'tax inversion deal' was that companies were allowed to relocate their corporate headquarters to countries with a lower tax rate to avoid paying taxes.
The drug companies stated that the change in the tax law was the motivation behind terminating the merger, most likely because it would no longer be cost effective.
"The decision was driven by the actions announced by the US Department of Treasury on April 4, 2016, which the companies concluded qualified as an 'Adverse Tax Law Change' under the merger agreement," Pfizer said in a statement.
Merger Details
One of the largest mergers in pharmaceutical history was announced in November of 2015. It provided for Pfizer to have been allowed to shift its base of operations to Ireland, for tax purposes. According to Fortune.com, Allergan had an effective tax rate of 4.8%, compared to Pfizer's 25.5%. Once the transaction had been completed, the combined company had plans to maintain Allergan's legal home-base in Ireland, but its shares were to be listed on the New York Stock Exchange.
Forty-seven U.S. companies have moved their tax bases outside the United States since 2004. And about half of the transactions took place in the last few years. In 2014 alone, there were 12 deals leading to tax inversions. Seven of those deals were in the pharma industry and three of them were in medical technology, according to IMAP, specialists in market research for the pharmaceutical industry.
Within the provisions of the now-abandoned agreement, Allergan shareholders were set to receive 11.3 shares of the combined company for each of their Allergan shares, and Pfizer stockholders were to get one share of the combined company for each of their Pfizer shares.
Responding to news of the broken merger, Pfizer Chairman and Chief Executive Officer Ian Read said: "We plan to make a decision about whether to pursue a potential separation of our innovative and established businesses by no later than the end of 2016, consistent with our original timeframe for the decision prior to the announcement of the potential Allergan transaction."
Allergan CEO and President Brent Saunders also made a brief statement following the news: "While we are disappointed that the Pfizer transaction will no longer move forward, Allergan is poised to deliver strong, sustainable growth built on a set of powerful attributes."
Pfizer has now agreed to pay Allergan $150 million, because of the decision to terminate the merger agreement, and this figure serves as reimbursement of expenses associated with the transaction.
What Mergers Mean to Consumers
Typically a merger can mean more research and introduction of new treatments for health conditions and some consumer savings (or at least stability) in drug costs. With this proposed merger, consumers were witnessing the formation of a new industry leader that would have had access to new drugs, more than 100 treatments that were in their mid to late stage of development. The deal would have given Pfizer access to fast-growing treatments in eye care and dermatology, including brands like Botox and Juvéderm.
Since most of the treatments/drugs of the two pharmaceutical giants did not overlap, price increases were not expected as a result of the merger. What was anticipated was that Pfizer would have enough product diversity to create faster-to-market innovative drugs as well as more treatments.
One of the downsides to the merger was a potential loss of jobs here in the United States, because Pfizer was moving its headquarters over to Dublin, there was a positive impact anticipated for consumers. The manufacturers of these drugs would have been able to operate with greater resources, which meant more research and development of new drugs intended to treat or cure acute health conditions.
At the time the merger was announced, Pfizer chairman and CEO, Ian Read said, "The proposed combination of Pfizer and Allergan will create a leading global pharmaceutical company with the strength to research, discover and deliver more medicines and therapies to more people around the world … We will continue to pump in $9 billion globally into research, mostly in the United States. These sort of resources are being brought together to cure major illnesses for humanity."
Since the largest drug company in the world, Pfizer-Allergan is no longer set to be, how does this impact consumers?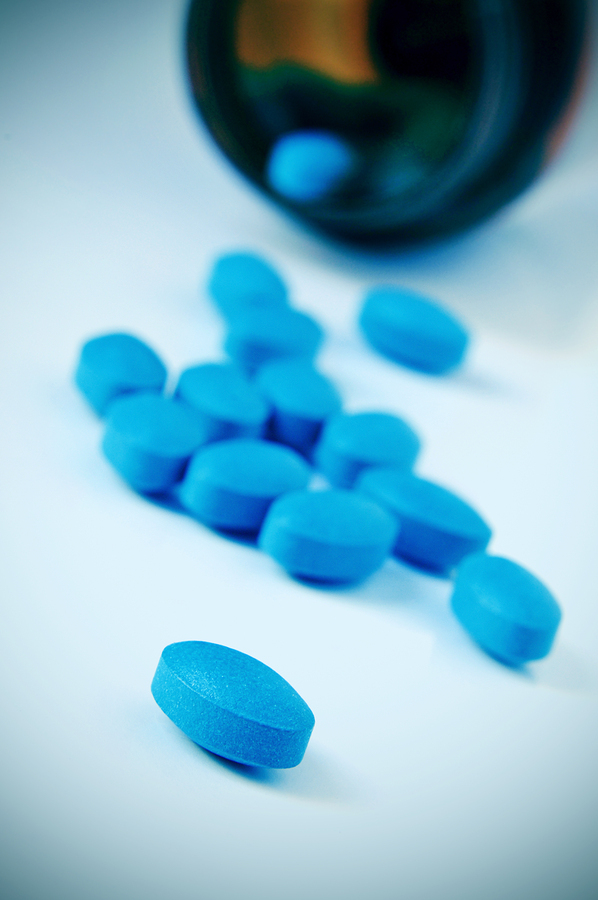 Is There a Failed Merger Impact?
Most likely, the one impact consumers may see from this failed merger is that over time, certain drugs manufactured by these companies will continue to see incremental prices increases. The merger, which was hoping to create some eventual savings in price-points to consumers, is no longer an influential factor on future drug pricing. One can expect business as usual, and typically each year prices do slightly rise.
There are ways as a consumer to limit the impact, now and in the future.
If you are a consumer who has a prescription for Viagra for example, it is often wise to fill your prescription through a reputable online pharmacy that can deliver substantial savings to you, depending on the quantity of medication that you buy and through special offers.
You can't judge a book by it cover or sadly, a medication by its appearance or label. Today counterfeit forms of many types of sought-after prescriptive drugs are something patients must be aware of and try to avoid to protect their health. Depending on where you buy your medication, if could be an imposter.
A prime example of this problem is the increase of fake Viagra and even the so-called "generic" Viagra that has flooded the open market, which tries to mimic the drug prescribed by doctors for erectile dysfunction.
With a genuine prescription of Viagra, high-quality standards and the quantities of ingredients used are strictly regulated. But, since counterfeit Viagra and even the so-called herbal supplements are manufactured in foreign countries, experts say they typically lack any oversight in production. The buyer therefore cannot be certain exactly what ingredient, and how much of that ingredient, there is in these products.
Finding Real Viagra and Savings Online
So how do you ensure you are avoiding counterfeit Viagra (or any other counterfeit drug) and getting the real-deal? You can guarantee your medication is real by only purchasing your prescriptions from providers with safeguards and protections in place to ensure that what you receive is the genuine product.
So, once you have a prescription, look out for illegitimate pharmacies that sell counterfeit Viagra for extremely low prices. Often, these pharmacies will call counterfeit pills "generic" Viagra. It's important to know that the FDA has not yet approved a generic version of Viagra. Counterfeit pills are manufactured in foreign countries where the manufacturing and quality standards are lax. The pills can be ineffective or even dangerous to your health.
And don't allow your need for privacy to make you vulnerable to counterfeit medication. One of the reasons some people end up buying counterfeit Viagra is that they can purchase it discretely, online, and avoid the pharmacy counter, but there are other solutions that insure genuine product and privacy.
You can either order Viagra through your local pharmacy or you can order online through a reputable online store, where your privacy is protected and the order is delivered discretely. Authentic FDA-approved Viagra, manufactured by Pfizer, can be purchased through trusted online pharmacies like eDrugstore.com, offering the benefits of convenience and avoiding that special trip to your pharmacy to pick it up.
We specialize in providing our over 1,000,000 customers with relevant product and condition information created by our professional editorial staff which includes our team of medical writers, medical practitioners, and health educators. eDrugStore.com Staff on Facebook