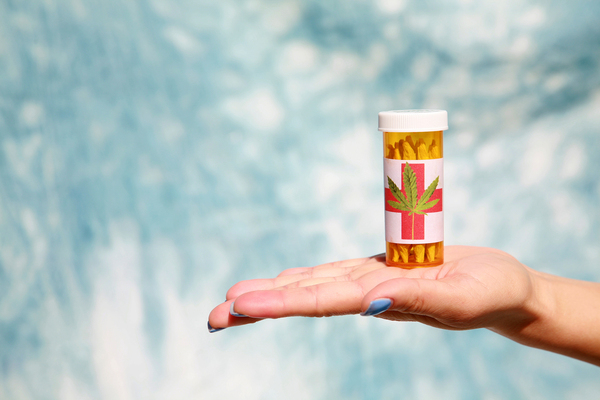 Against the backdrop of steadily climbing prescription drug prices, a recent study has detected a small — but promising — trend that in time could help to bring those prices under control. The study also indicates that medicinal marijuana might serve as a viable clinical alternative for certain prescription drugs.
Published in the July 2016 issue of "Health Affairs," the study was co-authored by W. David Bradford, Ph.D., who holds the Busby Chair in Public Policy at the University of Georgia's School of Public Administration and Policy. He said the study's findings offer policymakers yet another tool to aid them in making decisions about the legalization of medical marijuana, a controversial topic in states across the country.
According to a UGA Today article posted at the website of the university's news service, Bradford said that he and his co-author "realized that the question (legalization of medical marijuana) was an important one that no one had yet attacked." His co-author said that the study's findings "suggest that people are really using marijuana as medicine and not just using it for recreational purposes."
Part D Spending Cut Slightly
The study showed that in the states that have legalized marijuana for medicinal purposes, its use has slightly reduced Medicare spending for prescription drugs. The savings realized from reduced prescription drug use amounted to $165.2 million in 2013, a time when medicinal marijuana was legal in 17 states and the District of Columbia. Extrapolating their findings to gauge the impact if medical marijuana were legal in all 50 states, the researchers estimated that the savings to Medicare would have grown to $468 million.
When compared with Medicare's total 2013 budget for Part D (prescription drug coverage) of $103 billion, the savings amounts to just under 0.5 percent, but savings of nearly half a billion dollars are certainly significant enough to pursue. The study's findings also indicate that in those states where medicinal marijuana is legal, a significant number of people are opting for pot as an alternative to medications prescribed for ailments ranging from pain to sleep disorders.
Study Confined to Part D Spending
It should be pointed out that Medicare, including Part D coverage, is available to Americans 65 and older, as well as others who are receiving disability benefits under the Social Security program. Although the study did not specifically address prescription drug savings that might be realized among Americans not on Medicare Part D, it's reasonable to assume that they would receive savings as well if they opted for medical marijuana as an alternative to certain prescription drugs.
In order to identify relevant data for their study, the researchers combed through the Medicare Part D Prescription Drug Event Standard Analytic File for the period from 2010 through 2013. Included in this data set was information on all prescription drugs paid for under Part D. Each individual record in this mammoth data set represents a specific drug prescribed by a doctor in a given year and lists the total number of daily doses filled and the total expenditures for those doses. Total expenditures include not only the amount paid by Medicare but also patients' out-of-pocket spending, as well as low-income subsidies for deductibles and copayments under Obamacare (Affordable Care Act).
Specific Conditions Identified
To further refine the Part D prescription drug data, the researchers restricted their analysis to medications prescribed for conditions for which marijuana might be an alternative treatment. To assist them in identifying relevant conditions, they turned to state medical marijuana legislation that lists such conditions and also referred to summaries of clinical evidence contained in a 1999 Institute of Medicine review and a more recent meta-analysis. Based on the criteria they developed from these sources, the researchers selected nine broad clinical condition categories to study.
Each of the condition categories selected by the researchers has at least one FDA-approved drug for on-label use and also has some documented evidence of responsiveness to treatment with marijuana. In alphabetical order, the nine categories are anxiety, depression, glaucoma, nausea, pain, psychosis, seizures, sleep disorder, and spasticity. According to a definition from the American Association of Neurological Surgeons, spasticity is "a condition in which certain muscles are continuously contracted." Such contractions lead to stiffness or tightness of the muscles and can interfere with normal gait, speech, and movement.
Fewer Prescriptions Written
According to the researchers, their prescription data evaluation revealed that "with the exception of glaucoma, fewer prescriptions were written for any of our study condition categories when a medical marijuana law was in effect. When we controlled for other factors that might have been driving differences in prescribing across states that did and did not have medical marijuana law in effect, we found similar results."
The researchers compared the number of prescriptions written for each of the nine condition categories in the states that have legalized medical pot with those in states where medical marijuana was still illegal. Specifically, they charted the changes in daily doses filled annually per physician. The pain category led the field with 1,826 fewer doses. Next up were anxiety, 562 fewer doses; nausea, 541 fewer doses; psychosis, 519 fewer doses; seizures, 486 fewer doses; sleep disorders, 362 fewer doses; depression, 265 fewer doses; and spasticity, 32 fewer doses. Only glaucoma prescriptions saw a small increase of 35 additional doses.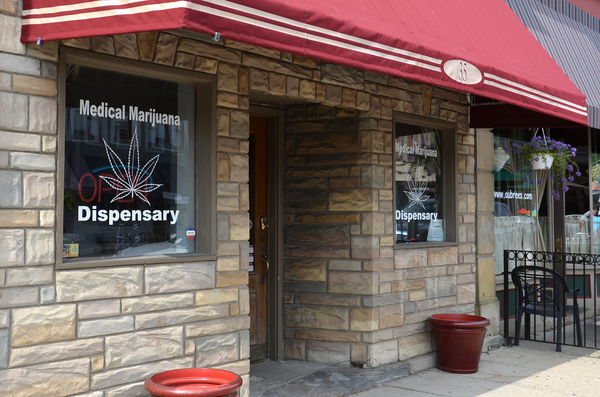 First Study of Its Kind
Pointing out that no previous studies have examined the extent to which cannabis is used medicinally in those states that have approved such use, the study's authors claim their study provides "the first, albeit somewhat indirect, evidence" of medical marijuana's clinical impact.
There continues to be a significant disconnect between state laws that permit the use of marijuana for medical purposes and the federal statutes that classify marijuana as a "Schedule 1" drug under the Controlled Substances Act. Marijuana's place on the federal government's most restrictive of drug categories means that in the government's view, the drug has high potential for abuse and no recognizable medical applications.
Medical Pot Now Legal in 25 States
For the data evaluated over the 2010-2013 period, 17 states and the District of Columbia had legalized medicinal marijuana. As of mid-2016, the number of states has grown to 25. The researchers point out that even in the states that have legalized medical marijuana, physicians cannot prescribe the drug but may only recommend to their patients that its use might help relieve the symptoms of certain medical conditions.
If this article has piqued your interest and you'd like to read additional articles about a wide array of consumer health topics, take some time to browse through our blog.
We specialize in providing our over 1,000,000 customers with relevant product and condition information created by our professional editorial staff which includes our team of medical writers, medical practitioners, and health educators. eDrugStore.com Staff on Facebook