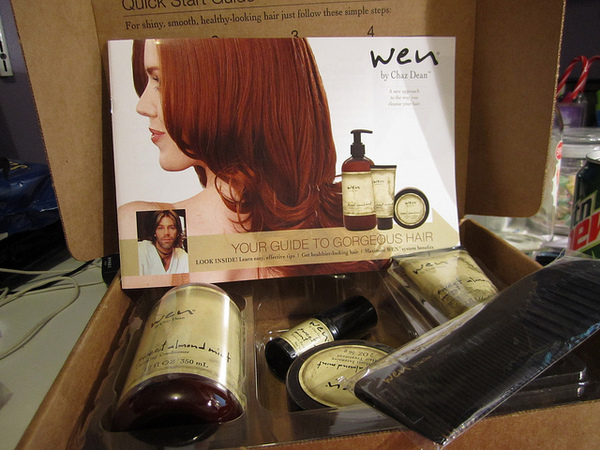 The manufacturer and distributor of a popular cleansing hair conditioner could face significant losses as a result of a class-action lawsuit alleging the product caused hair and scalp damage, rashes, and hair loss. The target of the litigation is WEN Cleansing Conditioner, part of a family of WEN products developed and manufactured by Chaz Dean Inc. and distributed by Guthy-Renker, a direct marketing company.
Although this class-action suit is by far the largest such action to be filed, it is only the most recent of two major class-action lawsuits brought against companies involved in the manufacture and marketing of WEN Cleansing Conditioner. As of December 2015, roughly 200 women, all of whom purport to have been damaged in some way by the product, had joined this second suit.
Earlier Class-Action Suit
Almost 18 months earlier, on July 31, 2014, another class-action lawsuit was filed against Guthy-Renker LLC in a California federal court. That suit alleged that WEN Cleansing Conditioner caused hair loss that continued even after plaintiffs discontinued their use of the product. The experience of one plaintiff in the 2014 lawsuit was recounted in an article about the lawsuit posted at TopClassActions.com.
According to the claims made in the 2014 lawsuit, nurse practitioner Amy Friedman, a Florida resident, was intrigued by advertisements for the product and in late January 2014 ordered the basic kit for WEN Cleansing Conditioner Sweet Almond Mint for approximately $30. Less than two full weeks after starting use of the product, "Plaintiff began losing substantial and abnormal amounts of hair," according to the lawsuit.
Major Hair Loss Alleged
The lawsuit goes on to allege that Friedman lost 25 to 33 percent of the hair on her head as a result of her use of the product. It also alleges that hair loss continued for about three weeks after Friedman had stopped using the product. The plaintiff also alleged that she spent considerable sums of money for vitamins and supplements reputed to help promote hair growth as well as additional funds for products, such as hair extensions, to cosmetically conceal her hair loss.
Friedman alleged that she was originally attracted to the product by Guthy-Renker's claims that WEN Cleansing Conditioner is "gentle enough to use every day." The plaintiff also took exceptions to other claims that the product's benefits increase based on the amount of product used. Among the advertising claims to which Friedman objected in particular was one that claimed, "You can never use too much."
Deception Alleged
The 2014 lawsuit also alleged a pattern of deception by Guthy-Renker even after it became aware of "a material design defect" yet failed to share its knowledge of this potentially serious side effect with those who bought the product. The suit also claimed that the defendant in the suit systematically deleted negative comments and complaints about the product from WEN's Facebook page.
In their response to allegations cited in the lawsuit brought by Friedman and others, Guthy-Renker and WEN denied that the product is harmful and also deny claims that they have taken steps to cover up allegations to the contrary. In December 2015, TopClassActions.com filed an update to the 2014 suit, indicating that both parties had agreed to enter into mediation.
200 Women Join 2nd Suit
However, it was only a matter of days after the first class-action suit went into mediation that the attorneys who first filed a second class-action suit in March 2015 announced that 200 women had joined the action as plaintiffs. The product defects alleged in the first lawsuit are pretty much replicated in the second, although this second action represents a far larger group of plaintiffs than the first.
Although complaints about adverse effects from the WEN Cleansing Conditioner line of products have been circulating for the past few years, the Food and Drug Administration didn't issue a consumer advisory until July 19, 2016. In that warning, the agency explained that as of July 7, 2016, it had received 127 adverse event reports from consumers alleging various degrees of hair and scalp damage from the product. The FDA said this was the largest number of complaints it had ever received about a cosmetic hair-cleansing product.
FDA: No Cause Yet Found
In that advisory, the regulatory agency said it had "not yet determined a possible cause for the adverse events that have been reported" but promised to issue updates as more information becomes available. The agency noted that in addition to the 127 complaints about the product it had received, it was also looking into more than 21,000 complaints about the product that had been filed directly with Chaz Dean Inc. and Guthy-Renker.
According to an August 2016 article posted at NYTimes.com, the controversy over the WEN product has led to a broader discussion about what powers the federal government should have to ensure "the safety of a cosmetics industry with about $50 billion in annual sales." Legislation, proposed by Senator Dianne Feinstein, a Democrat from California, and Senator Susan Collins, a Republican from Maine, would give the FDA the authority to test cosmetic ingredients and issue a product recall for products determined to be hazardous to consumers.
'No Effective Regulation'
U.S. Representative Frank Pallone Jr., a Democrat from New Jersey, told New York Times writers Eric Lipton and Rachel Abrams that most Americans "don't realize there is no effective regulation of cosmetics." Along with Senators Collins and Feinstein, he has long attempted to strengthen a 1938 law that regulates the prescription drug industry but does little, if anything, to oversee the cosmetics industry.
According to the NYTimes.com report, the legislation has the backing of most large companies in the beauty products sector but is vehemently opposed by smaller, independent cosmetics manufacturers and distributors. Spearheading opposition to the legislation in Congress is U.S. Representative Pete Sessions, a Republican from Texas, the home base of Mary Kay Inc., which joined the Independent Cosmetic Manufacturers and Distributors (ICMAD) to fight the Feinstein-Collins bill.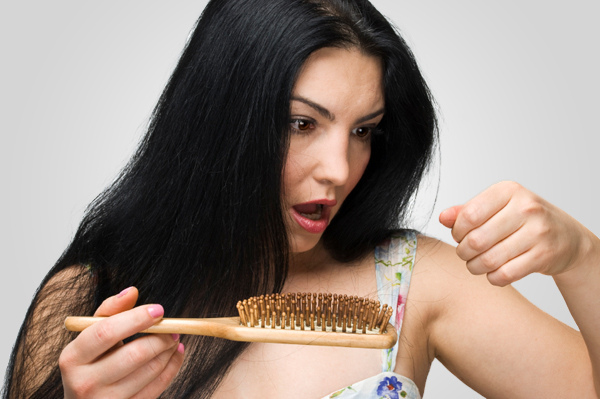 Sessions Introduces Rival Bill
To represent the interests of the smaller, independent players in the beauty products industry, Representative Sessions introduced a bill, entitled the Safe Cosmetics Modernization Act, which would increase oversight of the industry without stifling innovation. According to an ICMAD press release, Representative Sessions' bill would increase cosmetics safety without placing "too large a burden on small business."
The NYTimes.com report also noted that Guthy-Renker Inc. agreed in late June 2016 to a $26.25 million legal settlement, which as of late August 2016 had not yet been approved by a judge. Characterized by a Guthy-Renker spokesperson as "a business decision," the settlement would pay up to $25 to every consumer who had bought the WEN product since it was first introduced. More significantly, it would pay as much as $20,000 to individuals who claimed the product had caused hair and/or scalp damage.
If you would like to stay abreast of the latest developments on the consumer health front, check out our blog.
Photo credits: Heidi, BSD Media, nikyam
We specialize in providing our over 1,000,000 customers with relevant product and condition information created by our professional editorial staff which includes our team of medical writers, medical practitioners, and health educators. eDrugStore.com Staff on Facebook