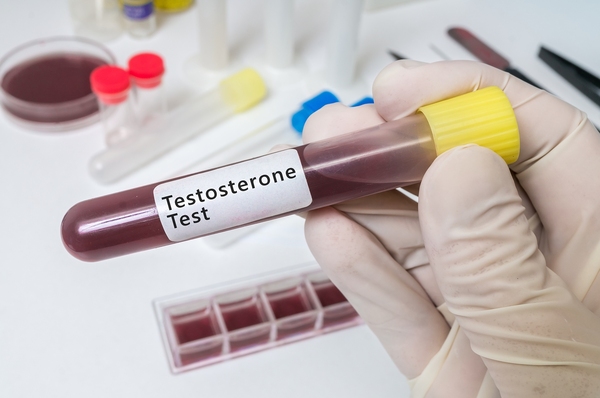 The most common form of sexual dysfunction among women is a loss of desire for sex. Apart from its obvious effects on the sex lives of women suffering from low libido, this condition also poses a serious threat to the loving relationships such women have with their partners.
The absence of a viable treatment for this condition has been the source of considerable anger among women, who point to the broad array of treatments for male sexual dysfunction and question why so little help is available for women. In August 2015, the FDA somewhat hesitantly approved Addyi, Can 'Female Viagra' — or Any Medication — Boost Female Sex Drive? a drug purported to help fire up the female libido. However, its very modest success rate, potentially serious side effects, and high cost, among other factors, have all contributed to lukewarm sales in its first year on the market.
UK Gynecologist Has a Suggestion
Addyi's limited benefits in firing up the female sex drive, coupled with its high price and the failure of many insurers to cover the drug, have left most women with nowhere to turn for help. A prominent British women's health expert thinks he may have the answer, and it's a solution that is far less costly and less fraught with potentially adverse side effects than Addyi.
Consultant gynecologist Nick Panay, M.D., a fellow of the Royal College of Obstetricians & Gynaecologists, fervently believes that testosterone supplementation may be just the thing to fire up the libido in women who seem to have lost their interest in sex. On the plus side, such supplements are relatively inexpensive, especially when compared with the price of Addyi, which runs roughly $800 to $1,000 a month. And Addyi, unlike the erectile dysfunction drugs that are taken as needed, must be taken daily to be effective, even if only marginally so.
Testosterone's Role in Women
As you probably know, testosterone is more closely associated with men than with women. It is, in fact, the primary male sex hormone and is responsible for many of the physical characteristics associated with males, including body hair, increased muscle mass and strength, and growth and development of the testes and prostate.
However, testosterone is also present in women, albeit at sharply lower levels than in men. It's estimated that healthy women have roughly 10 percent as much testosterone as men. However, in both sexes, testosterone plays a central role in sexual desire. And abnormally low levels of the hormone — in either men or women — can lead to a loss of sexual desire.
Helpful for Menopausal Women
Dr. Panay, who is also a past president of the British Menopause Society, believes that testosterone supplementation — available in both oral form and transdermal patches — would be particularly helpful for menopausal women. The production of sex hormones declines dramatically in menopausal women and can cause a variety of problems, not the least of which is a loss of sexual desire.
Addressing an annual conference of general practitioners meeting in Harrogate, North Yorkshire, in England, Dr. Panay said, "I strongly believe testosterone should be made available to all women who would benefit." He went on to say that it is not simply a matter of reinvigorating sexual desire. Dr. Panay told the conference that his patients receiving supplementary testosterone have shown significant improvements in mood, energy level, feelings of well-being, muscle strength, and stamina. "They go from feeling drained to being able to run marathons again."
Some Side Effects Possible
Testosterone supplementation is not without its own set of side effects, which can include acne breakouts, unwanted hair growth, and — in rare cases — blood clots. However, Dr. Panay pointed out that the levels of testosterone that women get in supplement form are too low for them to begin developing masculine features.
Echoing Dr. Panay's enthusiasm about the potential for testosterone supplementation was Channa Jayasena, Ph.D., a clinical senior lecture in reproductive endocrinology at London's Imperial College. He told the conference that he too prescribes testosterone supplements for his female patients with low libido. However, he did note that it doesn't work for all women but said that he had observed major improvement in the women for whom the therapy is successful.
May Help Relieve Anorgasmia
In its overview of anorgasmia, a condition in which it becomes difficult or even impossible to achieve orgasm, MayoClinic.org notes that testosterone replacement therapy is among the several lifestyle changes and medical treatments that have been successful for some. However, it emphasizes that testosterone replacement therapy in women is a controversial topic and is a procedure that has not yet been approved by the FDA as a treatment for female sexual dysfunction. Despite the absence of FDA approval, some doctors prescribe T-therapy for off-label applications if they feel it's appropriate.
MayoClinic does observe that testosterone supplementation has been particularly effective in women whose low testosterone levels are caused by the surgical removal of their ovaries. In such cases, your doctor will closely monitor your overall health and condition to ensure that none of the hormone's negative side effects becomes an issue.
If you would like to read more about female and male sexual health and function, as well as other topics of interest to health consumers, check out our blog.
We specialize in providing our over 1,000,000 customers with relevant product and condition information created by our professional editorial staff which includes our team of medical writers, medical practitioners, and health educators. eDrugStore.com Staff on Facebook