Can Cialis really cause a four-hour erection?
Yes, it can, but thankfully, it's a rare side effect of all drugs of its class — phosphodiesterase type 5 inhibitors, or PDE5 inhibitors.  The good news is that of all the PDE5 inhibitors, Cialis has the lowest rate of side effects, according to a 2015 study. But how long do those side effects last? This article will outline the common and not-so-common adverse reactions to Cialis and how long they take to resolve.

| Adverse Reaction | Placebo | Tadalafil 5 mg | Tadalafil 10 mg | Tadalafil 20 mg |
| --- | --- | --- | --- | --- |
| Headache | 5% | 11% | 11% | 15% |
| Dyspepsia | 1% | 4% | 8% | 10% |
| Back Pain | 3% | 3% | 5% | 6% |
| Myalgia | 1% | 1% | 4% | 3% |
| Nasal congestion | 1% | 2% | 3% | 3% |
| Flushing | 1% | 2% | 3% | 3% |
| Pain in Limb | 1% | 1% | 3% | 3% |
Most common side effects of on-demand Tadalafil and percentage of men reporting them
Most Common Cialis Side Effects
Headache
Mild headaches are the most common side effect of Cialis. They occur because Cialis is a vasodilator, which means that it works by increasing blood flow to the penis. This mechanism can have the same effect on the blood vessels of the head, which causes pressure that can lead to a headache. Because Cialis has a long half-life, a headache can last for several hours.
Heartburn/Indigestion
Cialis relaxes smooth muscles of the body as it works. Sometimes the process can keep the esophageal stricture from closing and allow stomach acid to reflux back up. Heartburn can last from a few minutes up to several hours.
Back Pain and Muscle Aches (Myalgias)
A recent study showed that after 24 weeks of treatment with Cialis, 9.4% of men on the 10 milligram dose, 8.3% of men taking the 20 milligram dose, and 3.7% of those taking a placebo experienced back or muscle pain.
The pain usually begins 12 to 24 hours after taking Cialis. The aching is generally mild or moderate, and fewer than 5% of men described their pain as severe. The total number of men who had any degree of back or muscle pain was 9%. The pain usually resolves within 48 hours.
Facial Flushing
Redness of the face and chest is another common side effect of most PDE5 inhibitors. Around 2% to 3% (depending on dosage) of men using Cialis report this symptom. It typically lasts a few hours.
Nasal Congestion
Stuffiness or congestion is a side effect of all PDE5 inhibitors. It is caused by the same mechanism that stimulates an erection — enhanced nitric oxide. It has the same effect in the soft tissues of the nostrils, causing congestion. The congestion should last a few hours for on-demand Cialis, perhaps longer for the daily pill.
Nasopharyngitis
Nasopharyngitis is a fancy word for having a cold. Because colds are caused by viruses, this isn't an actual cold, but it can feel like one. Only 2% to 3% of men experience this side effect. It can last until the Cialis leaves the system (a few hours for on-demand Cialis or a few days for the daily pill).
Dizziness
Dizziness (syncope) is an occasional side effect of all PDE5 inhibitors. It only occurs in about 1% of men who use Cialis. Lowering the dose (or switching from daily to on-demand) may resolve this. Dizziness may last for several hours after taking the pill.
Visual Disturbances
Some PDE5 inhibitor users report a blue tint to their vision, blurry vision, or distorted colors. This is a temporary effect that usually lasts until the drug has cleared the body.

| Adverse Reaction | Placebo | Tadalafil 2.5 mg | Tadalafil 5 mg |
| --- | --- | --- | --- |
| Nasopharyngitis | 5% | 6% | 6% |
| Gastroenteritis | 2% | 3% | 5% |
| Back pain | 3% | 5% | 2% |
| Upper respiratory tract infection | 0% | 3% | 4% |
| Dyspepsia | 1% | 4% | 1% |
| Gastroesophageal reflux disease | 0% | 3% | 2% |
| Myalgia | 2% | 4% | 1% |
| Hypertension | 0% | 1% | 3% |
| Nasal congestion | 0% | 0% | 4% |
Most common side effects of daily Tadalafil and percentage of men reporting them
Less Common Side Effects
Priapism
Prolonged erection (lasting four hours) and priapism (an erection lasting six hours) are rare side effects of all PDE5 inhibitors. Men who experience this need to get medical help as soon as possible to prevent permanent damage to the penis.
More Serious Visual Disturbances
Some users have reported non-arteritic anterior ischemic optic neuropathy (NAION) after taking PDE5 inhibitors, including Cialis. NAION can cause decreased vision or permanent blindness. Some patients had other factors that may have been responsible, but some did not. It's still unclear whether the PDE5 inhibitors caused it.
Reduced Blood Pressure
All PDE5 inhibitors can cause a drop in blood pressure that, in most cases, is harmless. However, when men take Cialis with certain other drugs, including heart medications called nitrates, this can be dangerous.
MEN WHO ARE TAKING NITRATES SHOULD NOT TAKE PDE5 INHIBITORS.
Hearing Loss
A sudden decrease or loss of hearing can happen with any PDE5 inhibitor. There is a strong link between the two, but there's no proof that PDE5 inhibitors are the cause. In about one-third of patients, the hearing loss is temporary. Nevertheless, the FDA advises men who experience a sudden hearing loss to stop taking the medication and seek medical attention.
For a complete list of all potential side effects of Cialis, please visit Drugs.com.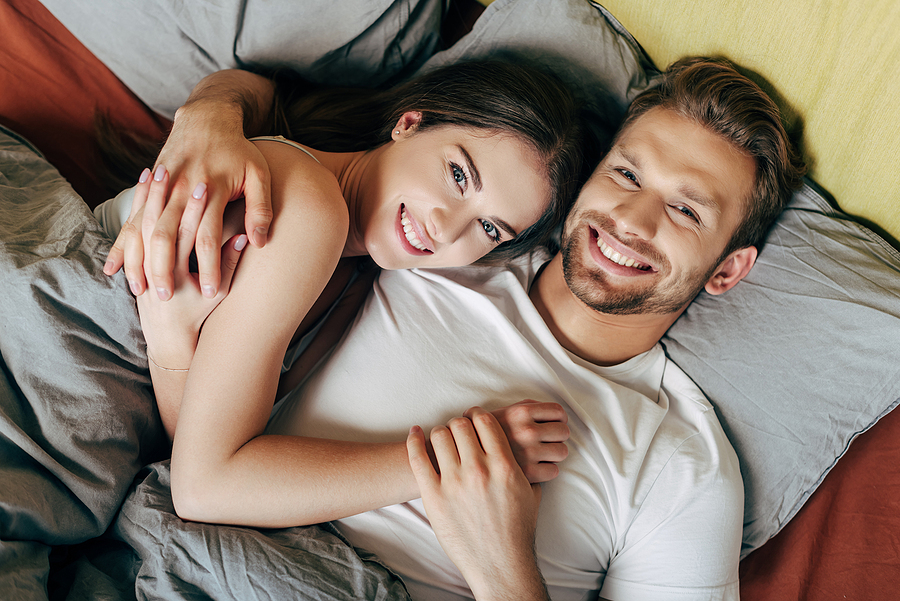 Differences in Side Effects Between On-demand and Once-daily Cialis
For men who feel the side effects of on-demand Cialis are intolerable, switching to daily Cialis may make sense. One study showed that tadalafil daily had a lower incidence of many side effects than tadalafil on-demand, presumably because of the lower daily dose. However, there were no differences between the two drugs for the most common side effects of muscle pain, back pain, and headache.
A Final Word
Cialis has been around long enough for researchers to be confident that it is both effective and safe. Most of the side effects on this list last for just a few hours. Though it happens rarely, some of the more serious effects can last much longer.
Any man having a severe reaction to Cialis should stop taking the medication and call a medical provider.
If you are interested in a PDE5 inhibitor, or changing the brand or dosage of one you're already taking, click here to find out we can help.
Paula Clark worked in the healthcare industry for 17 years before becoming a full-time freelance health and medical writer. Her clients appreciate her ability to convey complex information in terms laypeople can understand. Paula prides herself on the depth and accuracy of her research. Her goal is to add authority to your site in words that will delight both Google and your readers.