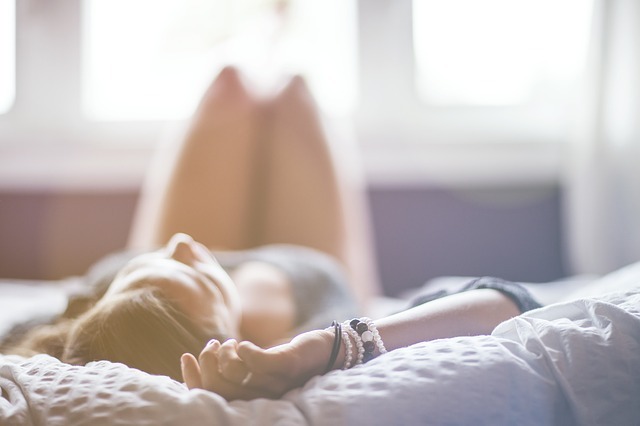 The FDA recently approved a medication that is being hailed as a breakthrough for women's medicine, a revolution drug for women's sexual health and well-being. Dubbed the "Viagra for women", this new medication, Addyi (flibanserin), is being hailed as a triumph for feminism, with feminist lobbying group celebrating its arrival as a feminist victory.
For other women, however, the approval of this medication after two rejections, with no subsequent improvements to side effects, is an indicator of a major disconnect. Questioning the very diagnosis of female sexual dysfunction, these women believe that the approval of Addyi for treatment of a woman's waning libido is merely an attempt to cash in on a general ignorance of the psychosocial needs of women.
Poised to be a significant feminist issue, the arrival of Addyi on the market is causing a divide between women not seen since the birth of contraceptives.
What is Addyi?
A nonhormonal, multifunctional serotonin agonist antagonist (MSAA), Addyi is used in premenopausal women for the treatment of hypoactive sexual desire disorder, or HSDD. According to the FDA, HSDD is low sexual desire that is not due to a preexisting psychiatric or medical condition, side effects of medication, drug abuse or problems within a relationship. HSDD occurs regardless of the situation or type of sexual activity, or partner.
How It Works
When the pharmaceutical industry discovered the amazing side effects of a cardiac drug called Viagra, they immediately began looking for an equally effective medication for treating sexual dysfunction in women. That search has proved to be a frustrating one, as drug after drug has been approved for male sexual dysfunction, but medications for women have remained elusive.
Why has it taken so long for a medication like Addyi to appear on the market, and why so many women are opposed it? To answer these question, you must first understand the difference between male and female sexual dysfunction treatments.
For men, sexual dysfunction is almost exclusively a physical problem. Stress, certain illnesses such as diabetes and cardiac issues, and the natural progression of aging all affect a man's ability to achieve and maintain an erection. Male sexual dysfunction medications such as Viagra work by increasing blood flow to the penis, helping a man to sustain an erection to complete intercourse.
Women's sexual dysfunction issues are far more likely to be psychological in nature. Because of this, medications like Viagra would have little to no effect on a woman's libido. The development of Addyi was significant because it was the first medication to be developed that actually treats the psychological issues related to sexual dysfunction in women. Addyi works by acting on the serotonin and dopamine receptors in the brain, decreasing the inhibiting activity of serotonin and increasing the excitatory activity of the dopamine, and stimulating a woman's libido. Unlike Viagra and similar medications, Addyi needs to be taken on a daily basis in order to be effective.
Does it Work?
The question of whether or not Addyi works consistently to improve sexual desire in women is a complicated one. During clinical trials, women were given the medication or a placebo and asked to document the measure of increased desire, as well as the amount of sexual activity. Though there were some slight increases in desire and sexual activity for those taking the medication, the numbers were not much more than for those taking the placebo.
There are also side effects. Some of these side effects have yet to be seen and appreciated. Addyi operates by acting on neurotransmitters in the so-called "pleasure centers" of the brain, but any kind of drug affecting the levels of brain chemicals can have potentially unplanned effects. Standard side effects when taking Addyi including nausea and fainting, and the risk of fainting increases if Addyi is used with alcohol.
Addyi and Feminism
The lack of impressive success stories, and the side effect risks, led the FDA to reject approving Addyi twice. Then in August 2015 they relented, approving the drug for treatment of women with sexual dysfunction. What changed?
Drug manufacturer Sprout Pharmaceuticals, the developer of Addyi, decided to appeal to its target audience. While waging a campaign through social media, Sprout allied itself with prominent feminist groups including the National Organization for Women (NOW) and the Society for Women's Health Research. Campaigning online and in Congress, Sprout and its new feminist allies pushed the equality angle, arguing that the FDA had approved 26 different treatments for sexual problems in men, yet women had only one. They concluded that failing to approve Addyi would essentially be discrimination on the part of the FDA, a declaration that men's sexual health was more important than women's.
So Addyi was approved, and feminists rejoiced. Or at least some did.
While many feminists view a drug for the treatment of low desire to be a positive for women, another way for them to positively control their sexuality, feminists on the other end of the spectrum view the pushing of a drug to alter a women's sexual response as inherently sexist. They believe that, by taking a medication to, in effect, force an increase in libido, women are falling prey to the falsehood that their psychosocial conditions are actually biological disorders.
Many feminists also believe that pushing a drug like Addyi onto the market in an attempt to not be perceived as sexist poses a definite risk to women's physical health. While severe side effects have not been noted with Addyi, the precedence of approving a drug to satisfy the need for gender equality is a dangerous one.
Addyi it All Up
As Addyi makes its way onto the market, its merits will continue to be discussed. Advocates of a feminist persuasion will likely find encouragement in the drug's ability to give women who suffer from HSDD the opportunity to take control of their sexual desire again, while those against the drug will find its usage a carry-over of the male-centric societal mindset of the past. For both sides, the advent of Addyi offers an opportunity to come together and discuss these important women's issues, looking for ways to find common ground and ford ahead towards new advancements in women's health and well-being.
eDrugstore offers a wealth of information about sexual health, medications and other health topics on their website.
Author Bio:
Gabriella Messina is an author who has written online content on a variety of subjects, including healthcare education, fitness and nutrition, vitamin supplementation, and alternative medicine.
We specialize in providing our over 1,000,000 customers with relevant product and condition information created by our professional editorial staff which includes our team of medical writers, medical practitioners, and health educators. eDrugStore.com Staff on Facebook