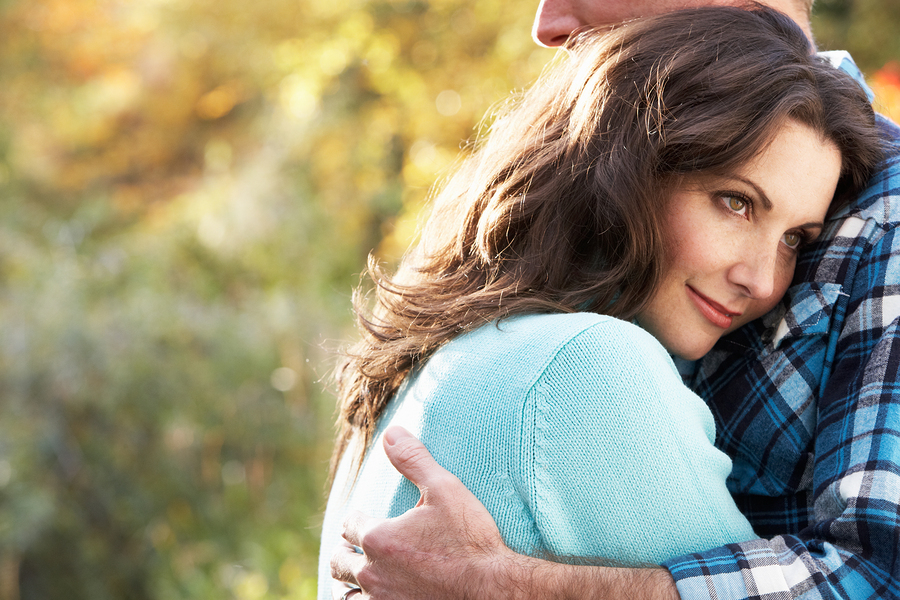 Addyi is the trade name for a compound called flibanserin, which is sold as a treatment for hypoactive sexual desire disorder (HSDD) in pre-menopausal women.
The drug's road from discovery to FDA approval was long and fraught with complications, but earlier in 2015, the FDA finally granted approval to the drug, as long as certain prescribing conditions were satisfied. Doctors who want to prescribe it must undergo online certification, and pharmacies that want to sell it must also be certified. A "black box" warning is included on the label about dangerous interactions between Addyi and alcohol.
Addyi is the first drug of its kind, and there was a lot of hype, expectation, and controversy leading up to its approval. Any woman who considers taking Addyi should know what to expect. Here are 6 things Addyi can and can't do.
1. It Can Help Women Have More Sexually Satisfying Events
The clinical trials that were conducted by maker Sprout Pharmaceuticals as directed by the FDA to judge the effectiveness of Addyi concluded that taking Addyi for six months resulted in study participants having a higher number of "satisfying" sexual events (either solo or with a partner) than before they started taking the drug. The increase was modest, however: an average of about one additional sexually satisfying event in a month.
However, since it's an average, it doesn't tell you much about the range of effects. Indeed, some women experienced more than one additional sexually satisfying event per month. But other women noticed no effect at all. Furthermore, many women in the placebo group also reported more sexually satisfying events per month, but not as many more as the women taking Addyi reported.
2. It Can't Work Overnight
Unfortunately, Addyi is sometimes referred to as "the female Viagra," which isn't really the case. Viagra is taken as needed, and works within half an hour or so. Viagra and its competitors work on the hydraulics involved in erections, and even the longest-acting of these drugs (Cialis) wears off after about 36 hours.
Addyi, on the other hand, was designed to affect brain chemistry. In fact, the German company that came up with it initially was trying to create an antidepressant drug. As with most drugs that work on brain chemistry, Addyi takes several weeks for its effectiveness to become apparent. The maker of Addyi suggests that women take the drug for two months to learn whether or not they will benefit from it.
3. It Can Set the Stage for Greater Sexual Desire
Addyi works by affecting the levels of neurotransmitters in the brain. Specifically, it affects brain levels of serotonin and dopamine. Most antidepressant drugs increase the amount of serotonin in the brain (and low libido is a commonly reported side effect of many of these antidepressants), but Addyi appears to enhance the release of dopamine rather than serotonin. Researchers believe that Addyi increases the release of dopamine and norepinephrine, while decreasing serotonin release. This combination is believed to affect how women react to sexual interest and desire.
But although researchers believe that an increase in dopamine is somehow responsible for higher sex drive in the women who responded to Addyi, they don't necessarily understand what dopamine specifically does that can cause an increase in desire.
4. It Can't "Make" a Woman Attracted to a Particular Person
Addyi is not the flower juice from Shakespeare's A Midsummer Night's Dream. It won't make a person love the next person she sees. In fact, one of the most important clinical aspects of HSDD is that it is independent of partner. In other words, if a woman is not sexually attracted to one person, but is sexually attracted to another, it's not HSDD. Hypoactive sexual desire disorder can't be explained by mental or physical illness, age, or being with the "wrong" partner. Women with HSDD may love their partner very much and, in fact, diagnosis with HSDD requires that the lack of sexual desire cause personal distress. If a woman has little or no sex drive, but it doesn't bother her, it's not considered HSDD.
5. It Can Cause Fainting
One of the biggest concerns the FDA had with Addyi before approving it was the possibility of fainting as a side effect. In fact, the FDA required Sprout Pharmaceuticals to conduct specific studies on the effects of Addyi on driving before they would consider approving the drug. The possibility of fainting is a major reason for the black box warning on Addyi packaging and for the requirement for prescribers and pharmacies to be certified before prescribing or dispensing it.
Addyi is taken once a day, typically at bedtime, because taking it during waking hours increases the risk of fainting, feelings of sedation, or a sudden drop in blood pressure that can lead to an accident or injury. A person who faints while taking Addyi is advised to lie flat and seek medical help if the symptoms don't resolve promptly.
6. It Can't Be Taken With Alcohol
Those who commit to taking Addyi must also make a commitment not to consume alcohol. For some women, this may not be a problem, but for others, it can result in lifestyle changes they don't think are worth it for the possibility of one additional sexually satisfying event per month. The risks are serious, too, with the FDA warning stating, "Use of ADDYI and alcohol increases the risk of severe hypotension and syncope; therefore, alcohol use is contraindicated. Before prescribing ADDYI, assess the likelihood of the patient abstaining from alcohol. Counsel patients prescribed ADDYI about the importance of abstaining from alcohol." And since it can take a couple of months to learn whether Addyi is going to be effective, even trying out the drug requires a commitment to abstaining from alcohol.
Conclusion
Addyi has been called many things, from a miracle drug to the medicalization of normal sexuality. It's also been called "female Viagra" even though it works in a completely different manner and must be taken long term rather than on an as-needed basis. Addyi hasn't been on the market for long, and it will take time for real world results to start being reported. But right now it's the only option for women who have a very low sex drive and are distressed about it.
eDrugstore.com is committed to providing our customers with name brand prescription lifestyle medications. Since 1998, we have served over half a million customers with outstanding customer service, fast, discreet shipping, and competitive prices. We invite you to check out some of our blog posts concerning sexual health and treatment options.
We specialize in providing our over 1,000,000 customers with relevant product and condition information created by our professional editorial staff which includes our team of medical writers, medical practitioners, and health educators. eDrugStore.com Staff on Facebook