New topical therapies to combat male pattern baldness could emerge from ongoing research into two new forms of treatment. If they succeed, they would join finasteride and minoxidil, which for now are the only medicinal hair-loss treatments available.
Introduction
Two European pharmaceutical companies have been hard at work in recent years in an effort to develop new medications to combat male pattern baldness. Despite its name, this most common cause of hair loss, also known as androgenetic alopecia, affects both men and women.
If their current clinical trials are successful, there's every reason to believe that these treatments will eventually make their way to the United States and will add to the products available for medicinal treatment of hair loss. In fact, one of the two European companies has already submitted a new drug application for a closely related product to the U.S. Food and Drug Administration.
That company, Cassiopeia SpA, is an Italian company specializing in dermatologic medications. Its hair-loss product is based on clascoterone, a synthetic steroidal antiandrogen, and would carry the brand name Breezula.
Swedish-based Follicum AB is taking a somewhat different — yet promising — approach to the treatment of hair loss. Its product, code-named FOL-005, is also being tested in a topical formulation. To help ready the product for advanced clinical trials and, hopefully, eventual commercialization, Follicum is collaborating with another Swedish company, Bioglan AB.
What's Available Today? 
While men and women suffering from hair loss have a fairly broad array of choices in terms of hair replacement options, medical treatments to stop hair loss and regrow hair that's been lost are relatively limited. In the United States, those options are pretty much confined to finasteride, also sold under the brand-name Propecia, and minoxidil, also sold as Rogaine.
Finasteride is an oral medication that was originally developed as a treatment for benign prostatic hyperplasia (BPH), a noncancerous enlargement of the prostate gland. It fights male pattern baldness by reducing scalp levels of dihydrotestosterone, or DHT. The latter causes the gradual shrinkage of hair follicles to the point that they can no longer support hair growth.
Finasteride accomplishes this task by blocking the 5a-reductase enzyme, which facilitates the conversion of testosterone into DHT. With less DHT present, far fewer hair follicles are under attack, creating a scenario where hair loss is sharply reduced and new hair growth is possible.
By contrast, minoxidil is a topical medication that is applied directly to the scalp. It works by improving blood flow to the affected area, which in turn helps increase the flow of nutrients to the scalp. This creates an environment that is more promising for hair growth.
While both finasteride and minoxidil have their advantages, the American Hair Loss Association considers finasteride "the first line of attack for all men interested in treating their male pattern baldness." However, it does recommend minoxidil "for those who have not responded favorably to finasteride treatment or for those who would like to add another product to their regimen."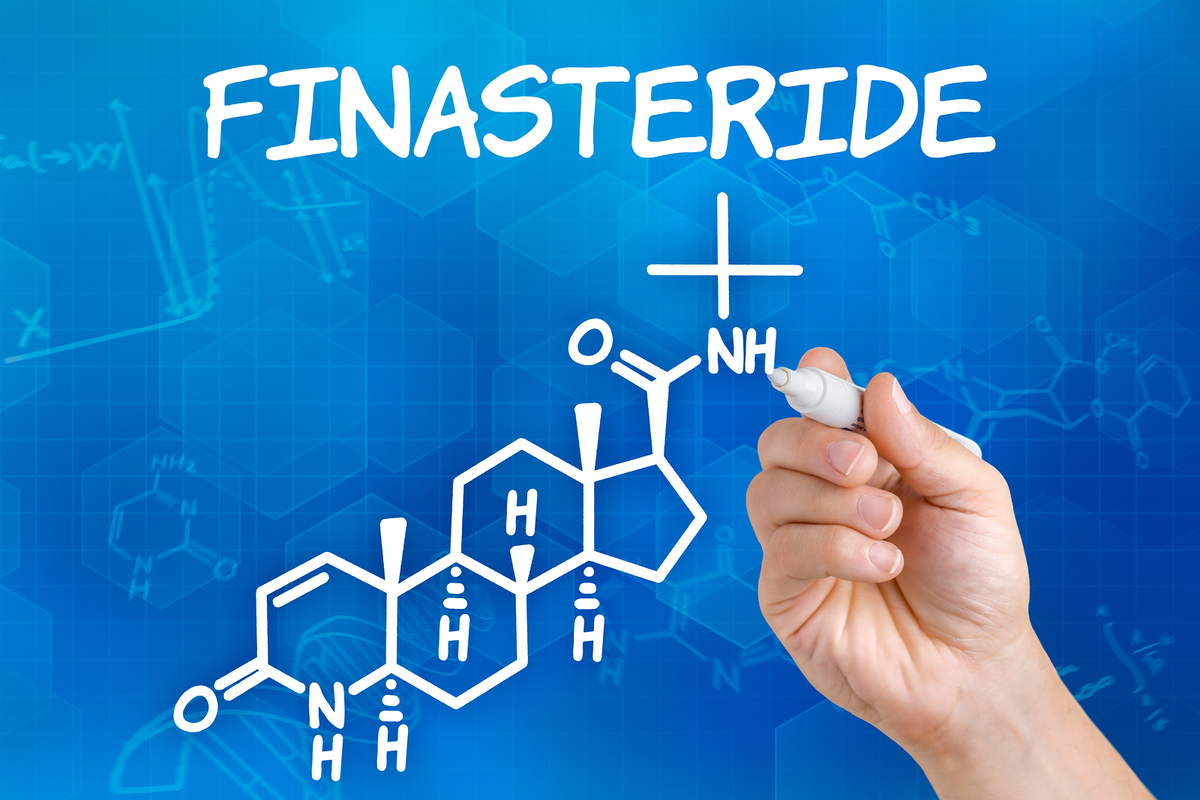 How Breezula Works
Italian-based Cassiopea's prospective new hair-loss treatment works much like finasteride in that it targets the DHT androgen, which is considered the primary culprit behind male pattern baldness.
Its topical scalp treatment blocks the access of androgen hormones such as DHT to hair follicles. When these androgens overpower a hair follicle, it will gradually shrink and soon be unable to support the growth of hair.
In a Phase II trial of the drug, which would carry the brand name Breezula if approved, varying strengths of clascoterone or placebo were applied to the scalps to 400 men with mild to moderate androgenetic alopecia.
The 400 study participants were divided into five groups. The first was treated twice daily with a 2.5 percent solution of clascoterone, while the second got a 5 percent solution twice daily. The third group was treated twice daily with a 7.5 percent solution, and the fourth got a single daily treatment with a 7.5 percent solution. The fifth group was treated with a placebo.
At the end of 12 months, participants in the first four groups all exhibited new hair growth that was superior to those in the placebo group. The best results of all were seen in the group receiving twice-daily applications of the 7.5 percent solution. All study participants were evaluated in terms of target area hair count, target area hair width, and hair growth assessment.
How FOL-005 Works
Swedish-based Follicum has been engaged in studies to determine the hair growth potential of FOL-005 since the summer of 2012 when it began trials of the compound on laboratory mice.
FOL-005 is a synthetic compound that is a modified version of the naturally occurring protein known as osteopontin. Follicum's research has found that FOL-005 can promote new hair growth in areas where hair has been lost but can also cause hair loss itself, depending on the strength of the dose that's given. This makes it imperative to find the exact dose necessary to produce positive results in hair loss patients.
Like many great scientific findings, FOL-005's potential as a hair-loss treatment was a serendipitous discovery. To learn more about the role of osteopontin in the development of atherosclerosis, scientists created different versions or manmade modifications of the protein that were then injected into mice.
Much to their surprise, they found that one of those osteopontin variants, the one designated FOL-005, caused hair growth in the laboratory animals. Of his hopes for FOL-005's future as a hair loss treatment, Jan Alenfal, Follicum's chief executive officer, said the company's next big challenge is developing an "easy-to-use" formulation of the peptide. In early animal and laboratory trials, the modified peptide was administered by injection. For practical use on men and women with hair loss, it is being converted into a topical cream.
If You Need Help Now
The development of clascoterone and FOL-005 may someday soon expand the availability of hair-loss treatments available to men and women suffering from androgenetic alopecia. But for now, your best bet, according to the American Hair Loss Association, is Propecia or its generic equivalent, finasteride, both of which are available through eDrugstore.com.
Recommended for use by men only, these two drugs are identical and fight hair loss caused by the miniaturization of hair follicles. To purchase either Propecia or finasteride, you will need a prescription.
Ordering these drugs online from eDrugstore, based in Tempe, Arizona, can save you both time and money. No bothersome trips to the local pharmacy. No waiting in line. Even better, eDrugstore can help you get a prescription without a time-consuming and costly trip to your doctor's office. Just opt for eDrugstore's complimentary online consultation service, and you'll be matched up with a licensed U.S. physician for an online chat. If you're determined to be an appropriate candidate for these drugs, a prescription will be authorized. To learn more, visit eDrugstore's Hair Loss page.
We specialize in providing our over 1,000,000 customers with relevant product and condition information created by our professional editorial staff which includes our team of medical writers, medical practitioners, and health educators. eDrugStore.com Staff on Facebook