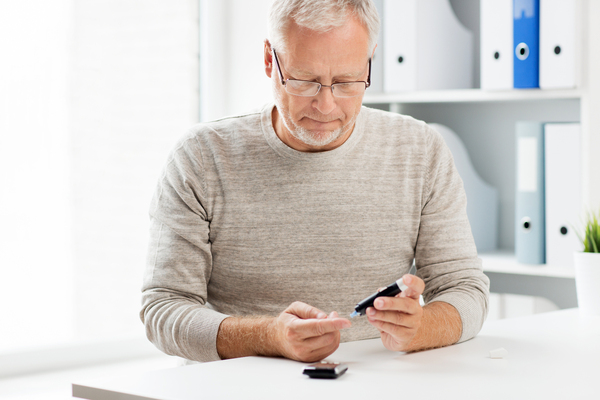 Q: What's the link between diabetes and erectile dysfunction?
A: Men with diabetes face a significantly higher risk of developing ED than nondiabetics. According to WebMD.com, an estimated 35 to 75 percent of all male diabetics will experience some degree of ED during their lifetime. Diabetes is a disease that affects the body's ability to produce and utilize insulin, a hormone that regulates the level of glucose in your blood. Diabetics suffer from high levels of glucose in their blood, which over time can cause damage to blood vessels and nerves, both of which play key roles in erectile function.
Q: What can I do to minimize my risk of ED?
A:  The better you manage your underlying disease — diabetes — the less damage it's likely to do to the vital network of blood vessels and nerves that are critical to erectile function. Follow your doctor's directions to the letter, monitor your blood glucose levels regularly, and take whatever medications have been prescribed to help control your disease.
Q: Can I take Viagra or its generic equivalent to treat ED symptoms?
A: If, despite your best efforts, you begin to experience symptoms of ED, consult with your doctor to confirm that it's safe to take Viagra or another of the oral ED medications. Although most diabetics can safely use the little blue pill, your doctor knows your complete health history and can decide if there might be other underlying health problems that make it advisable for you to avoid the drug. If not, the physician will provide a prescription that you can fill at your local pharmacy or use to order the drug online.
If you decide to order Viagra or its generic equivalent online, consider taking your business to eDrugstore.com, a trustworthy online facilitator since the late 1990s. To learn more, click here to visit its Erectile Dysfunction page.
We specialize in providing our over 1,000,000 customers with relevant product and condition information created by our professional editorial staff which includes our team of medical writers, medical practitioners, and health educators. eDrugStore.com Staff on Facebook