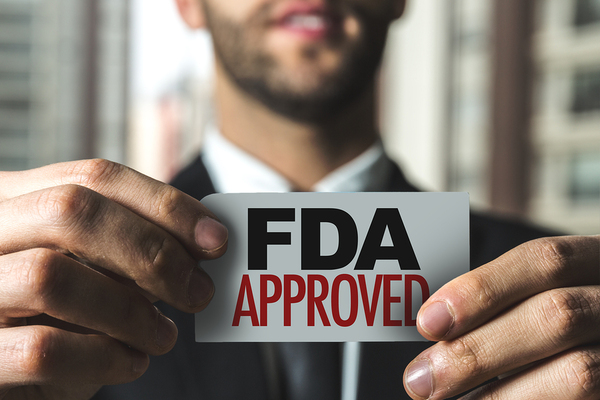 Female sexual arousal disorder and Duchenne muscular dystrophy (DMD) have very little in common – except that recent FDA-approved drugs to treat these conditions have come under some tough scrutiny.
Many women who suffer from low libido claim that taking FDA approved Addyi, often called "female Viagra" or the little pink pill, provided notable improvement to their levels of sexual desire. But in contrast to these patient accolades, some studies suggest that improvements from taking the medication were minimal.
Exondys 51 has been prescribed for the treatment of DMD – but, the drug won approval even though FDA scientists thought studies designed to test the drugs' safety and effectiveness were flawed.
These are two examples that suggest public pressure, versus strong scientific evidence, is behind some medications hitting the market. This has put the FDA approval process under scrutiny and changes may be forthcoming.
The FDA Process of Approval in Question
According to two documents recently posted on the Food and Drug Administration's website, The FDA approval process may be flawed because it responds to the pleas of patients with female sexual dysfunction and DMD.
The two conditions in the spotlight have nothing in common – one is a psychiatric diagnosis in women, and the other is a genetic disease that typically affects boys, causing muscles to deteriorate over time until they die, usually before the age of 30.
The FDA recently issued a 15-page "draft guidance" on developing drugs for the treatment of "low sexual interest, desire and/or arousal in women." Executive director of the National Women's Health Network in Washington, D.C., Cindy Pearson, stated that this is a positive step though it is coming a little too late.
Pearson disapproved of the release of Addyi because of questions about effectiveness the risks it posed to those taking it. The FDA actually rejected the drug in 2010 and 2013 and the National Women's Health Network also gave the drug "D"s, "F"s and "I"s–for "incomplete"–on a report card assessing its first-year performance.
This year, a review of clinical trials concluded that the drug on average resulted in one additional "satisfying sexual event" every two months, but also "statistically and clinically significantly increasing the risk of dizziness, somnolence, nausea and fatigue."
Before the FDA's approval of Addyi, the JAMA study, conducted by a team of Dutch researchers, examined a group of eight separate studies combined, which included the results of about 6,000 women who took Addyi for low libido.
The results indicated that Addyi, or flibanserin, provided only a minimal change in the libido of women within their study.
But some contend that such studies are flawed. Dr. Lauren Streicher, medical director of the Center for Sexual Medicine at Northwestern Memorial Hospital in Chicago, stated in a CNN report that the results cited in the Dutch study are based only on averages. So, though it is true that Addyi doesn't work for everyone, many patients, including Dr. Streicher's, have found it to be very beneficial.
As for the drug Exondys 51, Dr. John Jenkins, director of the Office of New Drugs in the FDA's Center for Drug Evaluation and Research (CDER), discredited the drug path to approval during his recent speech at a National Organization for Rare Disorders meeting.
In the FDA review process for Exondys 51, only three of 13 members of an advisory committee agreed that the scientific evidence showed it to be effective. Its maker, Sarepta Therapeutics, had conducted a trial of the drug with only one dozen participants. The findings showed some minimal, positive lab changes with its use, but the results did not match the patient's physical disabilities with walking, for example.
So, following heartbreaking testimony from 52 patients, parents, advocates, scientists and lawmakers–all but one urging approval of Exondys 51, the drug gained FDA approval.
What May Change with the FDA Approval Process?
The FDA is ready to make some changes. In the future, the agency will probably do more to insist that sponsors follow their advice earlier in the research process.
For drugs like Sarepta's Exondys 51, recommendations like using a larger sample and controls (patients who received a placebo for comparison purposes), within their clinical trials are in order.
For drugs to treat female sexual dysfunction there are four key points going forward:
The guidance advises that clinical trials of drugs to treat sexual disorders in women be representative of North American women expected to use the drug.
The guidance noted that low sexual interest, desire and/or arousal occurs in women who haven't yet gone through menopause as well as those who have, so safety and effectiveness should be established independently for both groups. However, Addyi developer Sprout Pharmaceuticals sought approval only for premenopausal women (Valeant Pharmaceuticals acquired the drug from Sprout two days after it won FDA approval).
The guidance questioned the reliability of asking women in clinical trials to record signs and symptoms monthly, as Sprout did, instead of more often. "Longer recall periods (e.g., monthly) may adversely affect the ability to accurately reflect on symptoms," the guidance said.
The FDA's draft guidance also questions the instrument Sprout used to measure overall sexual function, Pearson pointed out. The FDA says it is unaware of data that adequately establish the validity of the 19-question Female Sexual Function Index for regulatory purposes.
What about Patients Who Believe Female Viagra Helped Them?
Women who have experienced the benefit of Addyi may be disturbed by the studies that question its medical viability and amplify its possible risk of side effects. They are not alone. Some doctors, who have been prescribing Addyi to treat their female patients with low libidos have discredited the studies.
In this instance, it pays to know all about the medication and discuss the benefits and risks with your doctor.
What You Should Know About Addyi and Sexual Dysfunction in Women
Addyi is a women-only libido drug targeted for available for premenopausal women, approved by the FDA that hit the market in fall of 2015. After more than 16 years of hearing about the life-improving benefits of Viagra, the number one prescribed pill for male sexual dysfunction, women finally were given an option of their own. It is the first prescription medication that targets female sexual dysfunction.
Forty percent of women in the U.S. experience some form of female sexual dysfunction, ranging from mild to severe. One specific type, is hypoactive sexual desire disorder (HSDD), affecting nearly 1 in 10 women, according to the National Institute of Health.
How Quickly Will it Work?
Addyi (Flibanserin), works by increasing dopamine and stimulates certain receptors in the brain while blocking others. Increased sexual desire typically results from taking Addyi daily for up to a month before you may experience any of the drug's positive effects.
What Are the Side Effects?
One in five women involved in the trial reported extreme fatigue, and the drug can also cause light-headedness or nausea, dry mouth, and difficulty falling asleep or staying asleep. Dizziness is the primary reason why you must take this drug at bedtime only.
As with most prescribed medication, there are side-effects you should know about. Addyi's label includes warnings not to take the medication if you:
Drink alcohol
Take certain prescription or over-the-counter medicines, or herbal supplements
Have liver problems
According to clinical trial data from Sprout Pharmaceuticals, makers of the drug, females who took the Addyi experienced a 53 percent increase in sexual desire in comparison to how they rated their libido before the trials. Most women experienced benefits as soon as four weeks of taking Addyi, over a 24-week trial period.
HSDD and Getting Prescribed Addyi
Flibanserin (Addyi) is indicated for women meeting the DSM-IV-TR criteria for HSDD. Once you have discussed your symptoms with your doctor and other medical causes have been ruled out, your doctor can prescribe Addyi.
How to Fill Your Prescription
Addyi can be bought through your local pharmacy, or you can order it online from a reputable online store so that your privacy is protected and it is delivered discretely. Other benefits of ordering online include convenience; meaning you don't make a special trip to your pharmacy to pick it up.
If ordering online, be certain that your prescription comes from an FDA-licensed distributor located in the United States. Since 1998, eDrugstore.com has helped more than 500,000 customers gain access to prescription medications, like those for male impotence, while offering first-class customer service and support.
We specialize in providing our over 1,000,000 customers with relevant product and condition information created by our professional editorial staff which includes our team of medical writers, medical practitioners, and health educators. eDrugStore.com Staff on Facebook