Viagra Enlists in Fight Against Type 2 Diabetes
Researchers have discovered that Viagra, best known as the number one prescribed drug for male impotency, can be instrumental in warding off the onset of Type 2 diabetes and its associated risks of kidney and heart disease.
According to a new study published in the Endocrine Society's Journal of Clinical Endocrinology & Metabolism, Viagra (the medication sildenafil) has been proven to improve insulin sensitivity in individuals with pre-diabetes and also reduces a biological marker that signals heightened risk of kidney and heart disease.
What is Pre-diabetes?
As you can imagine, you don't just wake up one day with diabetes. For most it happens over time. Statistics have found that more than 29 million Americans have diabetes, according to the Society's Endocrine Facts and Figures report. Among adults nationwide, three in 10 have pre-diabetes.
What happens for most patients is they enter a period of being pre-diabetic, before they fully develop Type 2 diabetes. These patients are typically found to be "insulin resistant", which essentially means that their body cannot produce enough of the insulin hormone or it is not being absorbed and used by their body properly, to clear sugar from their bloodstream.
Being insulin resistant will take its toll on the body over time, making the blood sugar levels rise and lead the patient down a path of developing Type 2 diabetes, and other conditions such as heart disease. At this stage of the disease, the patent's levels of sugar in the blood is documented to be higher than normal, which can eventually lead to organ damage, blindness and even loss of limbs through amputation.
The latest research on the progression process of insulin resistance indicates that unless a patient undergoes some sort of intervention, approximately 30 percent of patients diagnosed with pre-diabetes will go on to develop Type 2 diabetes within five years.
The prevalence of this condition has also been rapidly increasing over the last decade. In fact, the number of U.S. adults aged 18 years or older with diagnosed diabetes has more than tripled in recent years according to the CDC, making it a condition that doctors treat daily, but a better solution and more research is clearly needed.
Doctors, until now, could do very little to help their patients ward off the progression of the condition- other than modifying the patient's diet and exercise as a method of prevention along with the use of some prescription medications. Results, however, were mixed, and it appears that those preventative actions did not prevent with any reliability the onset of Type 2 diabetes.
The Findings: Viagra and Pre-diabetes
The latest research indicates that there are several ways that taking Viagra can help patients diagnosed with pre-diabetes.
It has been shown to improve insulin sensitivity in people with pre-diabetes. Essentially, Viagra, which is known for being the first FDA approved drug in treating erectile dysfunction, works by inhibiting an enzyme that breaks down a chemical within the body called cGMP. This chemical relaxes blood vessels, so as long as it remains within the body, the patient's blood vessels will remain relaxed and the body experiences improved blood flow, which appears to have a positive effect on those suffering from a pre-diabetic condition.
Patients taking the erectile dysfunction pills had lower levels of albumin in their urine – a biological marker for developing life-threatening conditions such as heart and kidney disease.
Dr. Nancy Brown, of Vanderbilt University School of Medicine, Nashville and lead author of the small study, said in a recent statement:
"We need additional strategies to help slow the progression from pre-diabetes to diabetes. Weight loss and exercise regimens can be difficult to maintain, and some current medications have been limited by concerns about adverse effects," Dr. Brown stated. "But, Sildenafil (Viagra) and related drugs could offer a potential avenue for addressing the rising number of diabetes."
The Study in a Nutshell
Funded by the U.S. National Institutes of Health, the study involved 42 overweight people with pre-diabetes who were treated with either Viagra, 25 milligrams, three times per day, or they were given a matching placebo pill to take during a three-month period of time.
Researchers discovered that Viagra (sildenafil) showed significant improvement in "insulin sensitivity" with the overweight, pre-diabetic patients involved in the study. The research team reported that they had utilized specialized tests, including a "hyperglycemic clamp", which measures how much insulin was being produced by the body- in response to sugar in the blood, and how sensitive each participant was to the insulin hormone.
Researchers conducted and documented these tests before and after the participants' trial period of treatment of taking Viagra or a placebo pill. The participants' urine samples were also monitored with measured testing for indicators of heart and kidney health, the biological markers of albumin and creatinine.
The clinical study proved:
Among the 42 participants who completed the study, Taking Viagra improved insulin sensitivity in people with pre-diabetes.
Participants who took Viagra also had lower levels of albumin in the urine than those who took placebo.
Researchers determined from these results that by the conclusion of the three-month medical trial period, those taking Viagra were more sensitive to insulin and also had lower levels of albumin in their urine, which is a biological marker of higher risk for heart and kidney disease, than the group taking the placebo pill.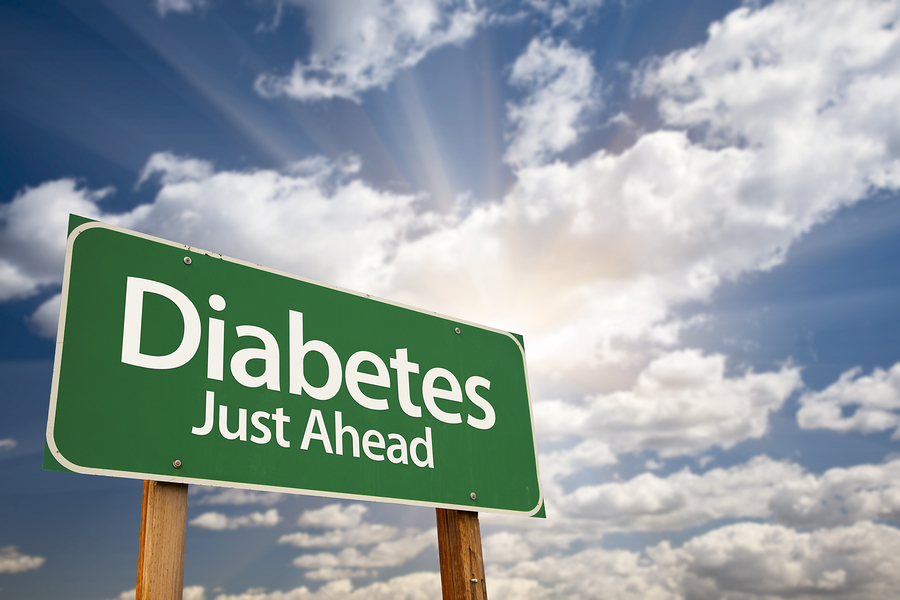 Results Are Not a Surprise
Those in the medical field understand that drugs like Viagra are known to have beneficial effects that go beyond the treatment of erectile function, and include the function of the endothelium, the inner lining of blood vessels.
Essentially, the science behind Viagra, typically prescribed by doctors for the treatment of ED, has been used before to help patients who suffer other conditions related to, or improved by, proper blood flow and the relaxation of vessels within the body.
Most recently, Viagra was credited with saving the life of a pregnant woman, who suffers from pulmonary arterial hypertension. In 2013, Laura Ling, of London, England, developed severe swelling in her ankles, tremendous breathlessness, and an extremely rapid heartbeat at just 23 weeks pregnant. Doctors feared for her life and advised her to abort her pregnancy. She refused and was put under the care of specialists who created a treatment plan using Viagra, which went to work on her critical condition by expanding her arteries and easing her blood flow issues.
The woman successfully made it through the pregnancy and three months later, gave birth to a healthy daughter. She continues to take Viagra to treat her incurable condition of pulmonary arterial hypertension.

Viagra's Initial Purpose: It is Not What You Think
Viagra, created by Pfizer Inc., was actually first produced as a potential treatment for cardiovascular conditions in patients. Drugdatabase.com states that the makers of Viagra did not have an erectile dysfunction medication in mind when they created the little blue pill.
But, as they searched to find a drug that could expand blood vessels and assist in the treatment of angina, a heart condition where the vessels supplying the heart with blood become constricted, they discovered that male test subjects developed erections that lasted several hours. This occurred at the same time that other scientists were coming to the conclusion that erectile dysfunction was caused by narrowing of blood vessels and resulting in the inability of blood to flow quickly to the penis.
So, Viagra's purpose for Pfizer shifted and it was approved in the late 1990s by the FDA as the very first of its kind drugs for the treatment of erectile dysfunction.
But at the base of its history there is this: All of Pfizer's research was based upon the work of Nobel Prize-winning pharmacologist, Louis Ignarro, who won the Nobel Prize in 1998 for uncovered the numerous benefits of nitric oxide and its positive impact on blood vessels and circulation. So, the fact that it can help ward off the onset of Type 2 diabetes is not a huge surprise to many in the medical field, but more research is needed.
Treating Erectile Dysfunction with Viagra
Male impotency is a common condition that affects at least one-third of men at some point during their lifetime. Viagra successfully treats this condition in most men using what the medical field calls a PDE5 inhibitor, which works by relaxing the muscles in the penis, allowing the vessels to dilate and fill with blood. This results in improved blood flow, facilitating an erection once you become sexually aroused.
Clinical trials show that Viagra (sildenafil) is effective for up to 80 percent of men and its safety and effectiveness have been well proven since it was first approved by the FDA in 1998. It works regardless of age, or the length of time you have experienced male impotence, even if it has been for several years.
According to one report, Viagra has improved the quality of life and relationships for countless people. It is also affordable, since most health insurance policies cover the prescription.
Filling a prescription for Viagra can be simple and discrete. You may choose to get it through your neighborhood pharmacy, or you can order it online, because of the convenience and privacy. You can do this by seeking a highly-trusted, FDA-licensed, online store like eDrugstore.com, which has helped more than 500,000 customers gain access to prescription medications.
It appears that many more patients than just those suffering with male impotence may be turning to Viagra in the future. As more research is available, it could become the go-to medication to prevent Type 2 diabetes and other heart or blood-circulation related conditions.