Viagra won't change your penis size, but it will help make the most of what you have naturally. But there's no need to worry so much about it. Penis size doesn't matter that much to women in the long run, and the average size may be smaller than you think. [Español]
We know that men of all ages have a lot of concerns about penis size and sex, but it's awkward to talk about in a doctor's appointment. So one of the doctors at eDrugstore.com has taken time out from his busy urology practice to answer a few questions from our readers about some of the topics men may hesitate to discuss with their doctors. Read and learn.
Dear Doctor:
I am a 45-year-old man and I keep getting emails asking me if I want a bigger penis and trying to sell me discount Viagra. If I take Viagra, will I really get a big penis?
– Slight in Seattle
Dear Slight:
I do understand your concern, and rest assured, you share it with millions of other men around the world.
First, let me clarify that Viagra has never been intended to be a "big penis" drug. In fact, it was discovered by accident while researchers were investigating treatments for angina.
Viagra is an erectile dysfunction treatment that helps men who suffer from impotence. Which means they take Viagra to help them get an erection and keep it up long enough to finish having sex.
Some people assume that Viagra will make your penis bigger long term because the penis grows during an erection, and Viagra helps you get an erection. But this is a bit of a simplification.
Viagra gives you stronger, fuller erections. So compared to before you started taking it, especially if you were struggling with ED for a long time, your penis probably looks and feels bigger.
But all that's happening is that Viagra is helping the blood vessels in your penis fill to maximum size. The more blood in your erection, the larger your penis is.
But what the Viagra is not doing is changing your anatomy. It won't magically endow you with extra length or girth you don't have. A full erection, however, makes the most of what you do have.
Viagra is an effective treatment because it also increases your ability to maintain an erection longer before ejaculation. That can be beneficial because sometimes women need a bit more time to reach orgasm. Bottom line: Viagra can help maximize your natural size while erect, but your non-erect size will not be affected.
And as an aside, those emails you get may be hazardous to your computer if you open any attachments they include, and ultimately they could be hazardous to your health, should you try any of the "snake oil" cures they offer. Your best approach is to delete them unread.
Dear Doctor:
What is the average penis size for a 16-year-old male and how do you measure it? Will I ever get a big penis? When does it stop growing? My older brother says he has a really big penis, so I hope genetics may be on my side.
-Robin
Dear Robin:
You asked some good questions about penis size that I'm sure many young men like yourself wonder about. Let's take them one at a time:
What is the average penis size? First, let's not forget that penis size includes length AND width. According to one of the more comprehensive studies on penis size, done in the late 1990's, the average erect length for an adult man is 12.9 cm, or just over 5 inches. The average girth is 12cm, or 4.7 inches.
How do you measure penis size? To get an accurate measurement, you measure the penis when it's erect and while you're standing up. The penis length is measured along the top, from the base to the tip (with no manual stretching) Be sure to measure right from the bone at the base of the penis by depressing the fat pad at the base. The width is measured by wrapping the tape around the circumference of your erect penis at the midpoint.
When does the penis stop growing? When you do! At the start of puberty, the penis is just a few inches long, but over the next five years, it has a growth spurt just like the rest of a teenager's body and reaches its maximum size. So it's impossible to say what the average size is for a 16-year-old boy. But if you are still getting taller, your penis may get larger yet.
Is having a small or big penis genetic? Yes, if the men in your family have big penises, you likely will too. Penis size is determined purely by heredity (the only exception is a hormonal condition called micropenis, which is very rare.). If your brother is telling the truth (though I'm not sure I'd trust any man who brags about his penis size,) you should be in good shape,
And in case you are still worried about it, you should know that women don't care that much. Another study found that only a minority of women (15%) are dissatisfied with their partner's size, and that includes women who think their partner's penis is too large (which happens more often than you'd think).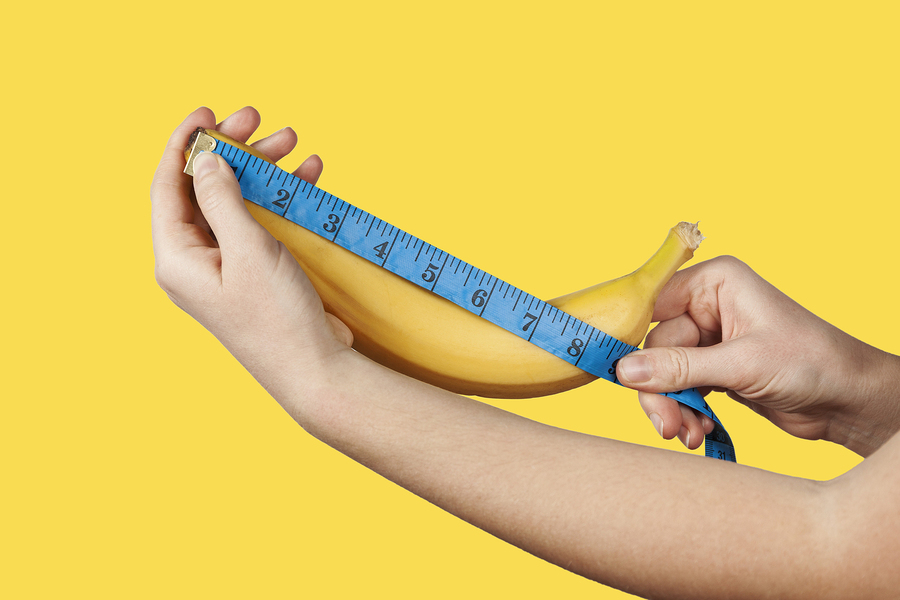 Dear Doctor:
I don't have a big penis, just normal size. My friends keep telling me size does matter. But my girlfriend says, "It isn't what you have, but how you use it."
What's the real truth — Is a bigger penis better when it comes to great sex?
– Digger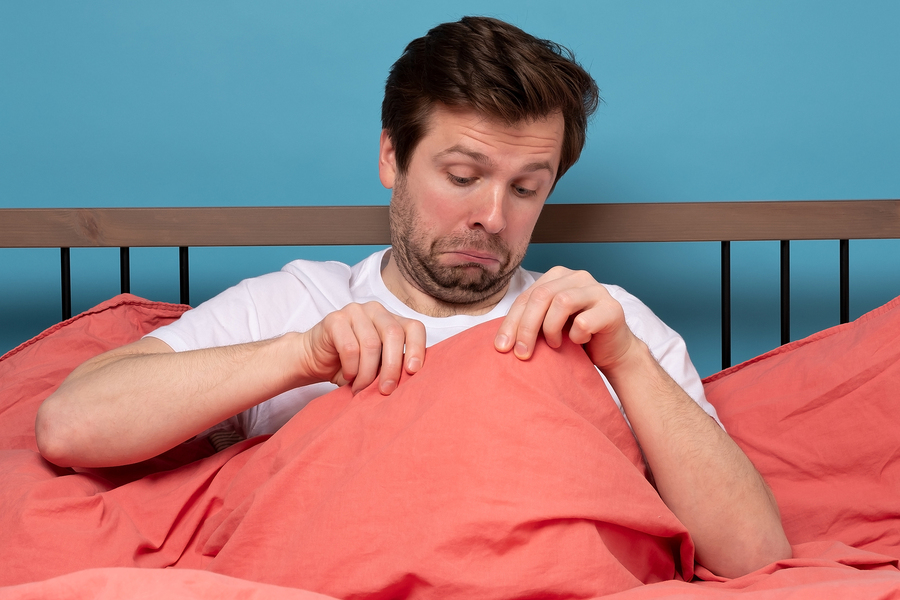 Dear Digger:
Sounds to me like you have a mild case of "small penis syndrome." This is when a man feels anxious about his penis size even when everybody else is telling him it's just fine.
Believe it or not, some researchers hypothesize that this anxiety is caused by a mismatch between the mating habits of ancient and modern humans. Penis size never mattered much to women in ancestral societies because women often didn't have their choice of mate. Today, women (rightfully!) have more freedom of choice, which generates a lot of performance anxiety that can manifest in size worries.
So the feeling is normal, and one that many men experience. Don't get hooked in by all the advertising for miracle penis enlargers that try to make you feel inadequate. They don't do anything except give you doubts about yourself and your penis size.
And there's little sense in wishing for an enormous penis. A 10-inch organ might get you into the porn industry, but it will be very uncomfortable or painful for some partners during sex.
In general, I would listen to whoever you're dating rather than your guy friends. After all, the size of your penis is far more likely to be relevant to your relationship with your girlfriend than to your friends – so listen where it maters.
Worrying can actually make matters worse! It won't actually decrease your size, but men with size anxiety are shown to have more difficulties with performance down the line. So the whole issue is a self-fulfilling prophecy.
As long as whatever you have is performing well and you aren't having any issues in your relationship, ignore your guy friends.
Learn to separate fact from fiction, and you'll save yourself a lot of unproductive stress over things that you can't control and things that ultimately don't matter much. As for things you can control, ED is now one of them. With effective drugs like Viagra, men can address erection problems far more easily than used to be possible. We invite you to learn more about how to order Viagra online safely, securely, conveniently, and with maximum discretion from eDrugstore.com.
Miles Martin is a freelance medical writer who has written for private practices, blogs, and healthcare marketing agencies. He holds no cryptocurrencies or digital assets.