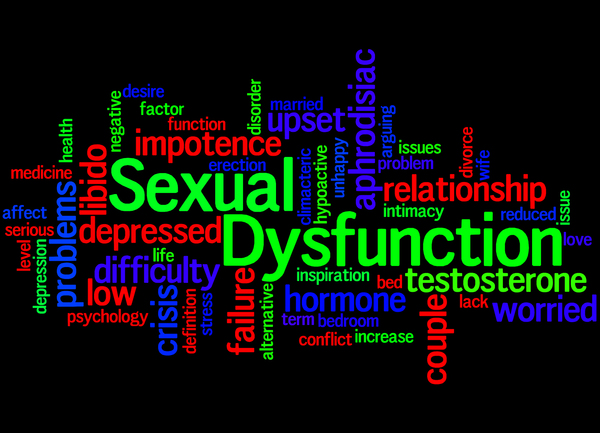 If it's true, as they say, that a picture is worth a thousand words, just imagine how much information can be packed into a moving series of pictures, as in a video or slide show. Of course, it probably depends on the creator of the video and the message that the video is designed to convey.
YouTube.com offers a dizzying array of content that ranges from the sublime to the ridiculous in its messaging. However, tucked in among the music videos, hilarious pranks, and assorted other content is a wealth of educational material that uses images to educate viewers about matters of health and medicine, among other topics. While some of this content is targeted at medical professionals, the vast majority is consumer-friendly and can help laymen to better understand some of the workings — and malfunctions — of the human body.
The following list is hardly comprehensive but offers a sampling of the noteworthy ED-related content available at YouTube.com:
1. Understanding Erectile Dysfunction: This one's a slide show rather than a video, but it offers an easy-to-understand explanation of the various possible causes of ED and the lifestyle choices and underlying medical problems that increase a man's risk of developing ED.  This slide show is designed for use by patients but is produced by specialists. The Patient Information Committee of the Canadian Urological Association has found this show's creator to be "an excellent source of information for patients concerning various urological conditions."
2. Erectile Dysfunction 101: A televised lecture that covers ED's causes, risk factors, and treatment options, this 16-minute video is part of a series of webinars developed by UCLA Medicine. Delivering the lecture is UCLA urologist Caroline Wallner, M.D., who presents the information in language that is easily understood by laymen. The lecture is accompanied by slides that succinctly summarize the key points of Wallner's presentation. In her coverage of treatment options, including oral ED medications such as Viagra, she emphasizes that these drugs make it possible for a man to get an erection but do not produce spontaneous erections. For all treatment options, Wallner is careful to point out some of the common side effects associated with each.
3. How Erectile Dysfunction Could Save Your Life: John K. Ludlow, M.D., a urologist with Western Michigan Urological Associates, points out the strong link between ED and vascular problems. In fact, insufficient blood flow accounts for as much as 80 percent of all ED diagnoses. The good doctor explains in plain English that these blood flow problems can in time give rise to even more serious medical episodes, such as heart attack and stroke. Ludlow says that ED in many cases serves as an early warning that a man faces a significantly increased risk of cardiovascular disease. He offers a few very interesting case studies to make his point.
If you use Viagra to treat your symptoms of ED, you might want to consider the convenience of ordering your medications from a reliable online facilitator such as eDrugstore.com. In business since the late 1990s, eDrugstore sells only FDA-approved drugs that are sourced exclusively from licensed U.S. pharmacies. To learn more about what eDrugstore has to offer, click here to visit its Erectile Dysfunction page.