Highlights
Tadalafil helps with erectile dysfunction, while tamsulosin is the most prescribed drug for LUTS and BPH. 
According to medical studies, you can safely treat all three of these interdependent conditions with a combination of both drugs.
Tadalafil continues to work even after tamsulosin treatment is stopped. 
As men age, they commonly begin to struggle with an enlarged prostate, which often leads to difficulty urinating, or lower urinary tract symptoms (LUTS) and erectile dysfunction (ED). Although researchers aren't sure exactly how these conditions relate to each other, they believe there's a strong interdependence.
BPH sets the stage for lower urinary tract symptoms, and LUTS lead to erectile dysfunction. Doctors recognize LUTS as independent risk factors for ED, so by treating your BPH and LUTS, you fight ED both directly and indirectly.
Searching for an Optimal Solution
Doctors have treated BPH and LUTS with alpha-blockers and 5-alpha reductase (5-AR) inhibitors. But these approaches don't do much for ED. Instead of alleviating the problem, they can make it worse.
On the other hand, phosphodiesterase type 5 inhibitors (PDE5I's), such as tadalafil (Cialis), have improved LUTS and BPH in addition to ED. And the most prescribed drug for LUTS and BPH is tamsulosin, an alpha-blocker.
Combining Tamsulosin with Tadalafil
A comprehensive literature review study from 2020 found that combined treatment with tamsulosin and tadalafil improves patients' LUTS, BPH, and ED symptoms better than either of the two drugs used alone.  The ideal treatment cocktail contains 5 milligram of tadalafil and 0.4 milligram of tamsulosin taken once a day.
What Are the Side Effects of Tamsulosin Plus Tadalafil Combination Treatment? 
The combination treatment caused slightly more side effects than either of the two drugs alone. A 2016 study found that with tadalafil alone, 23.3% of study participants experienced mild side effects, as did 11.8% of those taking tamsulosin alone.  The most common side effects were headache, nasopharyngitis (cold symptoms), back pain, dizziness, and upset stomach.
In the 2016 study, 31% of participants on the combination therapy experienced side effects. In a later study, however, only 20.25% reported adverse effects.
According to the researchers, the advantages of combination therapy outweigh the risks.
Preserving the Results after Therapy
The combination therapy effectively treated the symptoms of all three conditions over a 12-week treatment period. Following the 12-week period, according to a 2021 study, when tamsulosin was discontinued, participants continued to have improvement in urination and erectile function for 12 more weeks on tadalafil alone.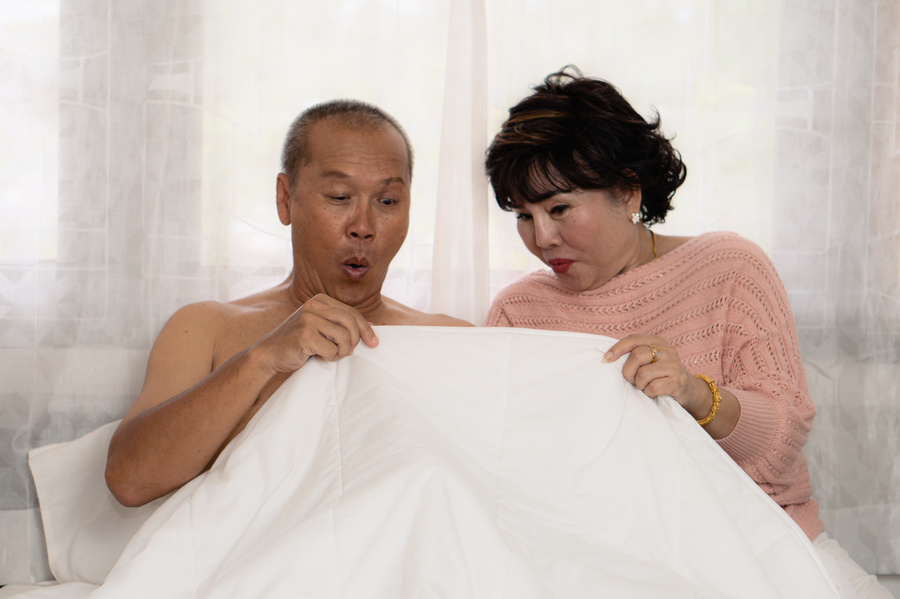 How eDrugstore Can Help
Are you struggling with ED along with LUTS, BPH, or both? If your doctor has prescribed tamsulosin for your symptoms, ask him or her about adding tadalafil to your regimen.
If you suffer from ED alone, we carry all FDA-approved oral ED medications, including tadalafil (Cialis), Viagra, Levitra, and more. Browse our medication guide, or call 1-800-467-5146 to take advantage of a free medical consultation with a U.S.-licensed physician. They will provide you with a prescription, and your medication will be on its way to your home quickly and discreetly before you know it. With eDrugstore, health visits and shipping are always free.
We specialize in providing our over 1,000,000 customers with relevant product and condition information created by our professional editorial staff which includes our team of medical writers, medical practitioners, and health educators. eDrugStore.com Staff on Facebook