Overview: Testosterone deficiency can be one factor in erectile dysfunction (ED). Yet shows that it can be fatal, as well, raising the risk of heart attack and stroke. It's a good reminder that ED can be "the canary in the coal mine" for more serious health risks.
Supplementing very low testosterone decreases the risk of heart and stroke. That's the conclusion of a a new study presented to the European Association of Urology in July 2021. Read on to learn the surprising results of a long-term study of men with very low testosterone and high risk of cardiovascular disease.
What Does "Very Low Testosterone" Mean?
In this context, very low testosterone, or testosterone deficiency, means more than a test showing a low number. Each body is unique, and testosterone counts are only one part of the picture. Doctors also have to find that the "missing" testosterone is affecting your health in some way.
In  the case of the new study, 800 men from Germany and Qatar were considered high risk for heart disease and also showed medical complications of low testosterone — including ED, libido loss, depression, low mood, and weight gain.
The Study
The participants in the study were divided into two groups. One group consisted of those willing to try testosterone therapy, while those who chose not to try the therapy served as the control group.
The men were all encouraged to make lifestyle changes to reduce their cardiovascular risk. They were then tracked over ten years, and the results were dramatic.
Of the 393 men in the control group, 74 died over the 10-year period, 70 had heart attacks, and 59 suffered strokes.
Out of 412 men in the group accepting testosterone, 16 died, and none suffered a heart attack or stroke. These are surprising results, but they don't stop there.
The men who restored their testosterone levels had an easier time losing weight, controlling diabetic conditions, gaining muscle, and improving their cholesterol and liver function.
A Few Caveats
Although the results of the study are clear, we can only draw conclusions about men who have been both diagnosed with low testosterone and are at high risk of heart disease.
Secondly, while 800 men is a large group and the test group was drawn from more than one culture, it's hardly a representative sample of all men. More research will need to be done before there's a definitive link, and a second study with 6000 subjects is currently underway.
It's also not clear what, precisely, the mechanism for these results was. Doctors aren't sure how and why testosterone affects the cardiovascular system.
It's also important to note that previous studies about testosterone and cardiovascular health have had conflicting results.
The researchers also emphasize that testosterone supplementation is not safe for all men. "Testosterone can be seriously harmful if taken by men with normal levels, or who function perfectly well with reduced levels of the hormone," says Professor Aboumarzouk of Hamad Medical Corporation in Qatar. "While men need testosterone for certain psychological and biological functions, only those with low levels who display other symptoms are likely to benefit from testosterone therapy."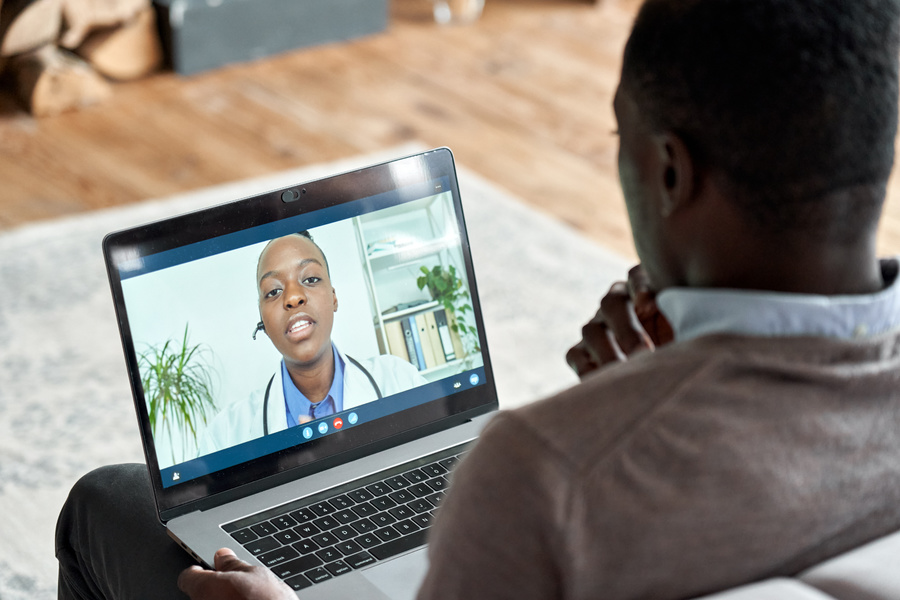 The Takeaway
What every man can learn from this study is that ED is an important condition to discuss with your doctor. Part of the reason doctors will suggest lifestyle changes like exercising regularly and quitting smoking to help treat ED is that your sexual health can reflect your cardiovascular health. If you're having problems in bed, it may be an early warning sign that you've got problems with your heart as well.
So if you're hesitant to talk with your doctor about ED, don't be. As this study shows us, if your erectile dysfunction issues are related to low testosterone, it's a conversation that could save your life.
eDrugstore Has Your Back
Whether you are struggling with sexual function issues such as erectile dysfunction or premature ejaculation or relationship and intimacy issues, eDrugstore can help. Check out our medication guide or follow the eDrugstore blog for more information about sexual health and other men's health issues.  
Dan is a long-time freelance writer focusing on technology, science, health, and medicine, with a lifelong interest in physics, biology, and medicine. His work has taken a particular focus on scientific studies "beyond the headlines," reading the study to more closely examine the results.