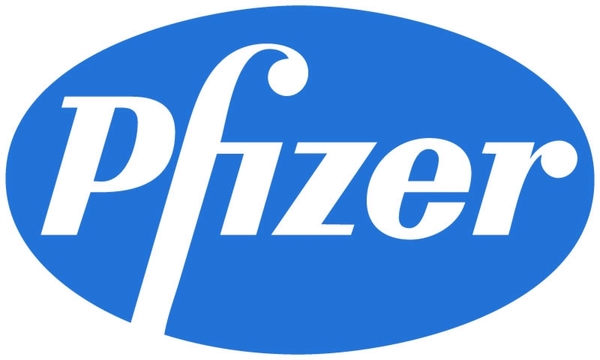 Pfizer, the world's largest pharmaceutical company in terms of sales, announced in late September 2016 that it had decided to maintain its current corporate structure and abandon, at least for now, a plan to split into two separately traded companies.
Headquartered in New York City, the pharmaceuticals giant is perhaps best known to readers of this blog as the developer and manufacturer of Viagra, the little blue pill that began revolutionizing the treatment of erectile dysfunction when first introduced in 1998. However, the company has an impressive product line of other popular prescription drugs, including Lipitor, a statin drug designed to lower cholesterol levels; Celebrex, a popular anti-inflammatory medication; Lyrica, a drug designed to treat neuropathic pain such as that seen with fibromyalgia; and Diflucan, an oral antifungal drug.
Pfizer CEO Explains Rationale
In announcing the decision, Ian Read, Pfizer's chairman and chief executive officer, said, "our two distinct businesses will remain separately managed units within Pfizer, which we believe is currently the best structure to continue to deliver on our commitments to patients, physicians, payers, and governments, and to drive value for our shareholders."
The plan to split into two separate companies had been mulled for the last few years by Pfizer executives, and was predicated on the belief that two separate companies would grow faster than one giant corporation. At the heart of this proposed strategy was an assumption that Pfizer would be able to complete an acquisition with a major pharmaceutical rival.
Two Acquisition Plans Failed
However, two such attempts were abandoned over the past couple of years. In May 2014, Pfizer abandoned its bid to acquire U.K.-based AstraZeneca Plc when the latter refused Pfizer's final offer to purchase AstraZeneca shares. More recently, Pfizer and Ireland-based Allergan Plc mutually agreed in April 2016 to abandon their plans to merge. The companies' joint decision followed closely on the heels of a U.S. Treasury Department ruling to discourage tax-avoiding corporate "inversions," such as was widely seen as the goal of the Pfizer-Allergan deal. Had the merger gone through, Pfizer could have sharply reduced its U.S. tax bill by shifting some of its resources to Ireland.
Elaborating on Pfizer's decision to keep the giant corporation intact, CEO Read said that "we believe that by operating two separate and autonomous units within Pfizer we are already accessing many of the potential benefits of a split — sharper focus, increased accountability, and greater sense of urgency . . . ." However, by operating as a single company, said Read, Pfizer retains "operational strength, efficiency, and financial flexibility." He said that Pfizer wants to preserve the option to split its businesses should factors change significantly in the future.
Two Autonomous Units
Pfizer's two autonomous units are Pfizer Innovative Health and Pfizer Essential Health. As of its most recent reorganization in the spring of 2016, the former focuses on therapeutics areas such as internal medicine, vaccines, oncology, inflammation and immunology, and rare diseases. Core brands in this Pfizer unit are Chantix/Champix, Lyrica, Toviaz, and Viagra. The Innovative Health unit performed well during the second quarter of 2016, with revenues increasing 7 percent from $6.6 billion in 2015 to $7.1 billion in 2016.
Pfizer Essential Health focuses on legacy brands, as well as biosimilars, branded generics, generic sterile injectable products, and infusion systems. The Essential Health unit also turned in an impressive performance in the second quarter of 2016, increasing its worldwide revenues to $6 billion, up 16 percent from $5.2 billion in the same quarter of 2015.
Plan Faded as Results Improved
According to a report from Associated Press, prospects for the split into two separate companies began to fade during the summer of 2016 as the company posted surprisingly strong sales gains for key new drugs. Pfizer also realized that the prospects for some of its drugs currently under development were considerably stronger than first projected.
Looking back at the factors that originally supported Pfizer's proposed split into two separate companies, Frank D'Amelio, executive vice president for business operations and chief financial officer, said "market valuations of other companies suggested that our two businesses could potentially be worth more as separate companies than they are together in a single company."
Gap All But Closed
However, said D'Amelio, as time passed, Pfizer realized that the gap between Pfizer's market valuation and an implied sum-of-the-parts (SOTP) market valuation had all but closed. "In our analysis, we concluded that splitting into two companies at this time would not enhance the cash flow generation of and competitive positioning of the business, and the operational disruption, increased costs of a split, and inability to realize any incremental tax efficiencies would likely be value-destructive."
While Pfizer has been stymied in its most recent attempts to acquire or merge with another major pharmaceutical company, most analysts expect the company to continue its efforts to acquire smaller companies and/or products to offset losses anticipated as patents expire on some of its best producing products.
US Viagra Patent Still Valid
Pfizer's patent on Viagra remains in effect until April 2020. However, faced with challenges to its patent from generic drug manufacturers, Pfizer in December 2013 cleverly struck a compromise settlement with one such generic competitor. It agreed to allow Israeli-based Teva Pharmaceuticals (which has U.S. operations) to begin marketing a generic formulation of sildenafil citrate, Viagra's active ingredient, as early as December 2017. Because Pfizer's patent on the drug remains in effect in the United States, Teva will be required to pay Pfizer a royalty until the patent runs out in April 2020.
Subsequent to Pfizer's agreement with Teva, Mylan N.V., another generic drug manufacturer, signed off on an agreement with Pfizer that would also allow Mylan to begin selling a Viagra generic in the United States in late 2017. Mylan already sells generic formulations of Viagra in several countries of the European Union, where Pfizer's patent on Viagra expired a few years back.
Analyst Voices Disappointment
Roughly a week after Pfizer announced its decision to continue operations as a single corporate entity, Argus security analyst Jacob Kilstein expressed some disappointment at Pfizer's decision. In a note, Kilstein wrote: "We are slightly disappointed as the stock's performance has been lackluster for years and separating the established and new drug segments may have made them each more profitable."
However, Kilstein went on to say that he remains bullish on Pfizer, citing the pharmaceuticals company's continuing efforts to make smaller acquisitions to bolster its overall product lineup. As one recent example of such activity, Kilstein cited Pfizer's $14 billion acquisition of Medivation, which gives Pfizer access to Xtandi, a promising drug for the treatment of prostate cancer.
If you would like to stay abreast of the latest news developments on the consumer health front, check out our blog.
We specialize in providing our over 1,000,000 customers with relevant product and condition information created by our professional editorial staff which includes our team of medical writers, medical practitioners, and health educators. eDrugStore.com Staff on Facebook