Doctors recommend physical activity as a means of preventing ED and reducing its severity. But are sports always good? Are there any exercise types that are not recommended to men with ED or should be practiced with caution?
When you think of professional American football players, the last thing that comes to mind is erectile dysfunction. After all, these are strong and healthy men. Unfortunately, the injuries those athletes suffer from can lead to health problems, including ED.
U.S.-style football is only one example of a risky sports discipline for men. Who would have thought that good old bike riding could also lead to problems with erections! Does that mean that men should give up on certain activities altogether? Not at all. Here is what you need to know:
Most Exercise Types Help Reduce ED Symptoms
If you have ever had problems getting hard in bed, your doctor probably told you to change your diet, start exercising, and reduce stress levels. Studies show that our lifestyle choices can increase or lower the risk of ED.
For men already suffering from erectile difficulties, consistency of exercise is key. According to research, approximately 160 minutes of moderate exercise a week for six months can help reduce the severity of sexual problems. No need to spend hours at the gym every day. All you have to do is get some movement for half an hour about five times a week.
Some Sports Types Can Make Your ED Worse
When it comes to erectile problems, not all exercise types were created equal. Some disciplines pose a higher risk of ED. The biggest culprits are contact sports and cycling.
American football is one of the toughest team games out there. Head injuries are common, among both professional and amateur players. A Harvard study published in JAMA Neurology in 2019 revealed that professional players with a history of concussions were more likely to report ED symptoms.
Why would a head injury lead to bedroom problems? Scientists are not sure. One possible explanation is that damage to a part of the brain called the pituitary gland can cause lower testosterone, resulting in ED.
Cycling Linked to Erectile Dysfunction
While it's not a big surprise that contact sports are risky, few people expect problems after a bike ride. While one bicycle trip every now and then will not affect your sexual health, regular cycling might.
An analysis of findings from the Massachusetts Male Aging Study pointed to a higher risk of moderate to severe ED in men riding a bicycle more than three hours per week. On a more positive note, men who cycled less than three hours a week were at a lower risk of ED.
ED Caused by Cycling? Your Bike Seat May Be the Cause
Those who love cycling have many options to prevent its negative side effects. Here are some ideas:
Keep your rides short. If you commute to work on your bicycle every day, skip the weekend mountain rides. This will keep you within the safe three-hours-per-week slot.
Get your seat checked. Researchers found out that the long-nose saddles force the body into a position that puts a lot of pressure on the perineum. This small area of tissue between the scrotum and the anus is home to nerve endings vital for erectile function. Besides, the position limits blood flow to the genital area, leading to ED symptoms.
Get an assessment of your cycling position. Modern bike shops offer tests to check your current position. They can also help you find the right seat and handlebar height.  Riding a bicycle more upright can help you avoid ED in the long run.
Horse-Riding Not Linked to ED Symptoms
If you are a fan of horse-riding, you may be wondering if it comes with an ED risk. The position is similar to cycling, after all. According to a 2008 study, horseback riding was not linked to a higher probability of erectile problems in men.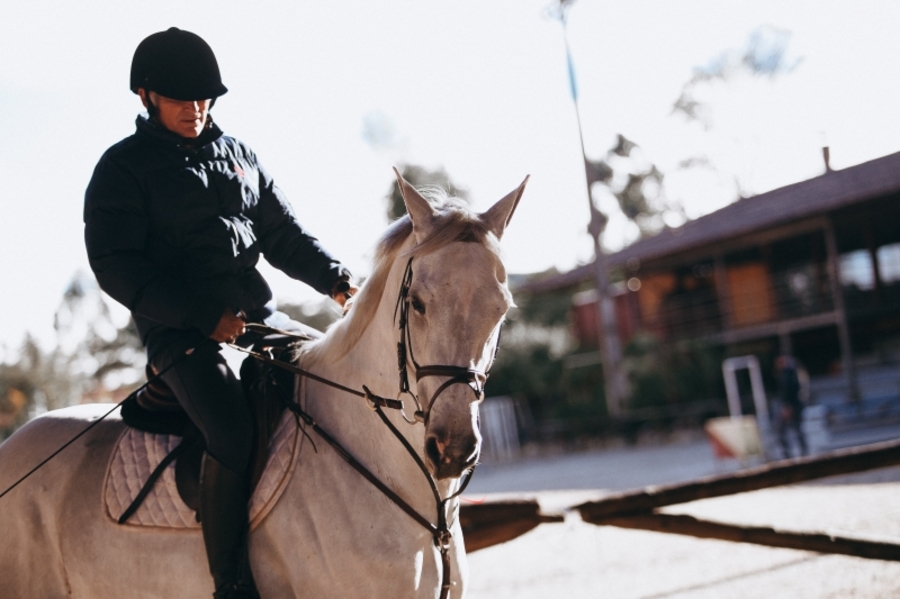 What Types of Exercise are ED-Safe?
Many activities don't put you at ED risk and help you improve cardiovascular health. Keeping your heart and arteries healthy is crucial to preventing sexual problems.
Most physicians recommend moderate aerobic exercises, such as:
Walking or hiking
Jogging
Swimming
Bear in mind that even working around the house, such as gardening, may count as exercise, if it is vigorous. But raising the heart rate is not everything. Make sure to include some strength exercises and stretching for a full workout.
If you are just starting out, ask your family doctor for recommendations. Find the right type of movement for your current health situation, age, and lifestyle. And trust yourself. Choose something that you really want to do, what makes you happy. Only then will you be able to build a healthy exercise habit.
Strengthen Your Relationship by Exercising with Your Partner
Erectile dysfunction can shake even the strongest relationships and marriages. Sex is, after all, one of the foundations of being together. It helps two people bond and feel loved. When sexual ability becomes a problem, men tend to shut down or avoid the topic.
Regular exercise can help you combat anxiety and relax. Consider finding a discipline that works both for you and your partner. This way you get to improve your health and spend more quality time with your loved one.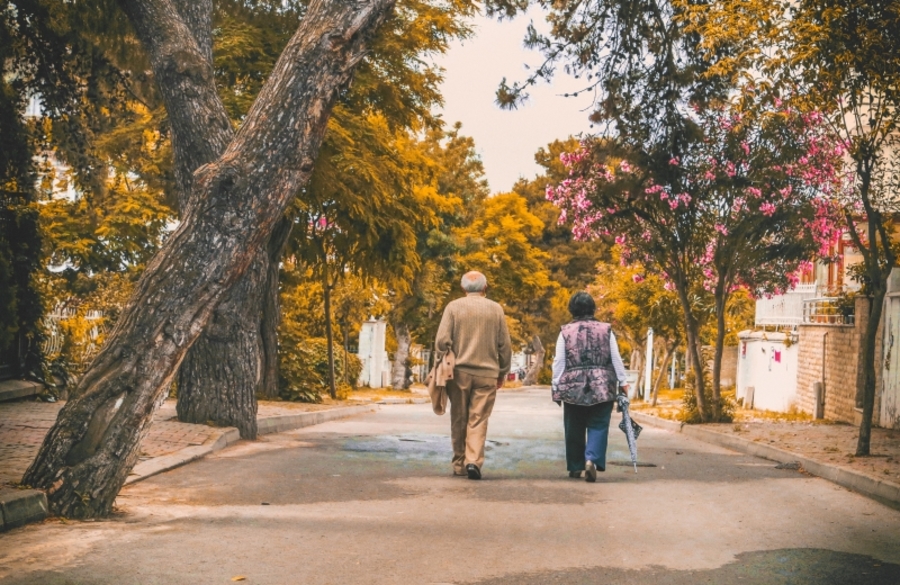 Remember that erectile dysfunction is treatable. Sports and lifestyle changes can help, but it takes time to see positive effects. In the meantime, you don't need to give up on intimacy. Talk to your doctor about ED treatments.
Most men can safely use pills such as Viagra or Cialis to regain their erections. Regular sex is beneficial for your health – both your body and your mind – so don't give up on it! To order your prescribed medicines without leaving your home, visit eDrugstore here. Our online pharmacy is an established and reliable source of ED medication.
Anka Grzywacz is a sexologist, reproductive health expert and Certified Sex Coach™. In her online practice she helps busy women and couples solve their intimate problems.