Are you one of the thousands of men who suffer from erectile dysfunction (ED)? If so, you've likely either considered taking a medication like Viagra, or you're currently taking it. If you are in this group,  we know you have questions, including about how long Viagra lasts in your system. The short answer is:
Some level of Viagra may remain in your system up to 20 hours after you've taken it, but it usually ceases to be effective in facilitating erection after four or five hours. 
This, however, is just one important thing to know about the longevity of Viagra. It is only one of many elements to consider if you are comparing ED medications or are seeking to get the maximum value out of your prescription. We encourage you to read on and listen for other essential information, provided to you by Dr. Daniel Williams, MD. [Español]
Additional Information on How Long Viagra Lasts in Your System
Viagra is an oral medication affectionately called the "little blue pill" and is taken 30-60 minutes before anticipated sexual arousal. It "lasts" for up to four hours. This means that enough of the medication is still circulating in your bloodstream to produce an erection when you become sexually aroused.
Since this is a common question, we have delved deeper into this issue. According to the Viagra package insert by Pfizer, the half-life of Viagra is four hours. That means that four hours after ingesting the little blue pill the concentration of Viagra in your bloodstream is one half of what it was shortly after swallowing it. After that point, the effectiveness of the product begins to lessen substantially.
From this information, we derive that one half of the medication has been dismantled by the liver, and thus it has less of an effect during sexual arousal. Typically, medication is not considered "completely" out of the system until five half-lives have passed. In this case, it is 20 hours after ingestion that Viagra completely clears out of your system. It is important to remember, however, that the drug becomes less effective after only four hours.
We encourage you to only take Viagra only as prescribed. At the recommended doses there is no effect on an erection unless the patient becomes sexually aroused. At higher doses, it can become more toxic and the side effects more pronounced.
How Long Viagra Lasts in Your Medicine Cabinet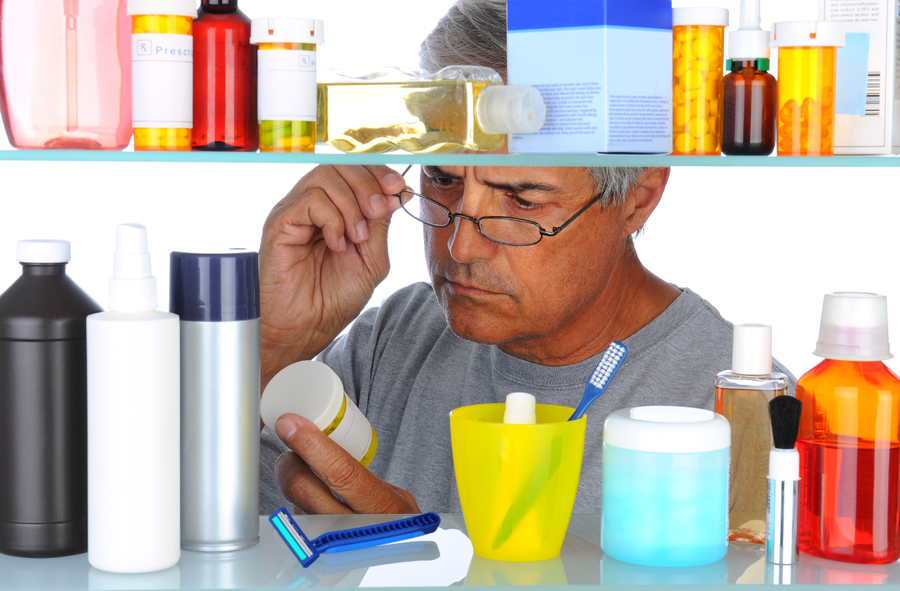 A related question to the above is how long Viagra says viable and active as a drug in your home. You probably know that medications lose their effectiveness over time. This is true of Viagra. Through a series of studies, we have determined that in order to get the full benefit of Viagra (or its generic equivalent, sildenafil), you must take your prescription within two years of the original date that it was prescribed.
After two years, the molecules that make up the active ingredient (sildenafil nitrate) in Viagra begin to break down, rendering your Viagra or sildenafil inert. If you take the medication after these ingredients break down, you will not receive any benefit.
In order to keep your prescription for Viagra active and useful for the maximum amount of time, make sure to keep your pills in a cool, dark place. The bathroom is usually not the best choice for this. The heat from showering and bathing often makes the bathroom too warm. We recommend that you keep your prescription for Viagra or sildenafil in a dark, temperature-controlled place such as a linen closet or bedroom drawer.
How Effective is Viagra?
Multiple studies have shown that Viagra and sildenafil are effective for almost 80 percent of men who are suffering from erectile dysfunction. For most men, Viagra works well and has very few side effects.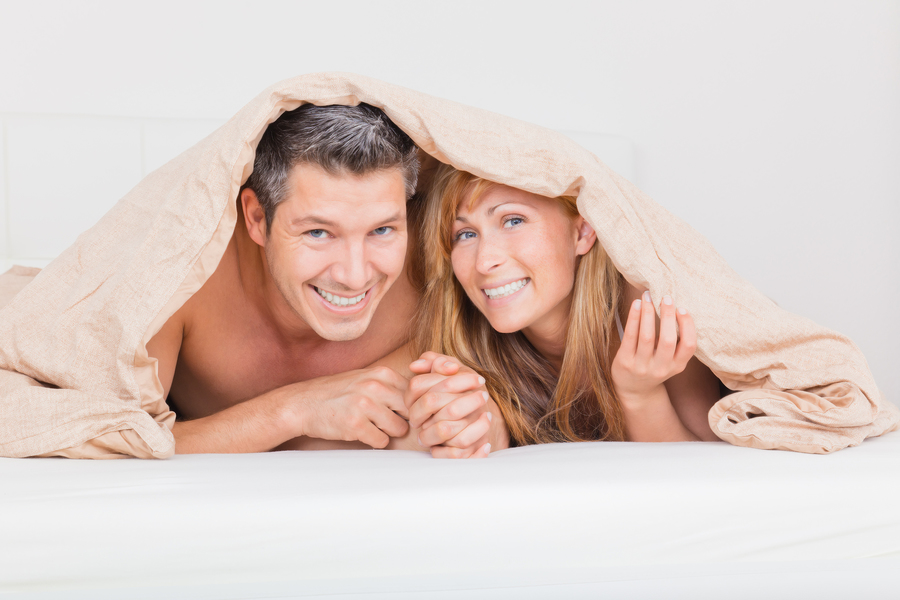 Viagra has also been shown to be both safe and effective for men with other medical conditions such as high blood pressure, high cholesterol, heart disease, diabetes, prostate problems, and depression. Men, including those with other health conditions, overwhelmingly report increased sexual satisfaction with their experience after taking Viagra.
Viagra is most effective when taken on an empty stomach one hour before engaging in sexual activity. This will allow you four or five hours of effect and increased rigidity in your erection during sex.
It is important to remember that men who take nitrates for heart conditions or other conditions should never take Viagra because it can cause a fatally severe loss of blood pressure.
What if I Have Tried Viagra and It Doesn't Work for Me?
While the great majority of men find Viagra (and sildenafil) to be safe and effective, it is not the best choice for all men experiencing erectile dysfunction. There are, however, other options open for men who want to try other medications.
If you are concerned that Viagra is not lasting long enough for you, or if you are not receiving the full benefit of Viagra, you may want to consider consulting a physician to discuss other medications such as Cialis or Levitra. At eDrugstore.com, we offer free online consultations with doctors licensed in the United States, who can help you better understand your options and can discuss other solutions and medications with you.
The convenience, cost-savings, and privacy of online consultations is only one advantage of working with longtime telehealth and pharmacy provider eDrugstore.com. At eDrugstore.com, we offer additional information on non-pharmaceutical ways to treat your erectile dysfunction, and other benefits such as time, and cost-saving prescriptions, free pill splitters, and more. To learn more, pay a visit to eDrugstore's Erection Problems page.
Feel free to check out our articles section for more information on erectile dysfunction treatments.
Elizabeth Nichols is an experienced and flexible author with extensive experience in both popular media and academic publishing. She specializes in health, medical and travel writing.